Hearing Express' new chairperson declare that she would have no option but to sack the club coach if he did not deliver next season's Uganda Premier League title, my heart already started to beat a little faster for the Red Eagles. They have a long list of problems already; I thought to myself, they shouldn't have to add their chairperson to that. That was barely a month ago, at the unveiling of Florence Nakiwala Kiyingi as the Express FC chairperson.
Where my heart had raced in apprehension that the Wankulukuku-based club might be choosing its new leaders based on financial brawn as opposed to managerial brain a month back, only last weekend I was to find myself getting an Express lesson (pun intended) in how not to run a football club—especially one that aspires to win the national league title in a year's time. On Friday, the club faithful were at an event in Wankulukuku Stadium to raise funds to help Express FC compete in the local transfer market. I didn't know whether to cry or laugh.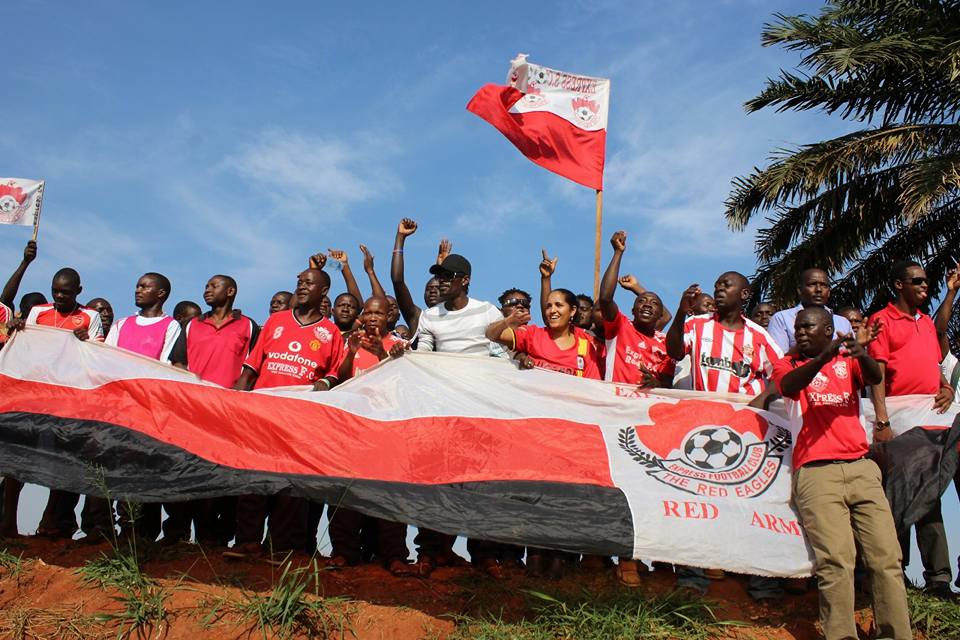 A club that is not too far off its 60th anniversary hopes to put together a transfer kitty by carrying around an offertory basket at a club get together. Is anyone else rolling their eyes? This is supposed to be a new team, with lots of young blood and no shortage of fresh ideas. The early evidence, however, suggests it could be 19th century ideas that reign in the digital age for Uganda's oldest football club for a while yet.
The figures were impressive, no doubt. The figures, though, were also deceptive. On the face of it, there was Shs100 million raised through the kabbo. In reality, less than half of that amount was raised, for the simple reason that the bigger chunk of that Shs100 million was in pledges. It is not a good sign, that one.
Digital is the way
Which leaves you wondering why Express FC, with no shortage of young blood in its leadership ranks, is choosing to ignore the smarter, quicker, more personal modes of interaction with fans and well-wishers in preference for the ideas that worked in 1980. One in every three fans Express would like to ensnare owns a smartphone phone. A healthy number uses the internet. So how can it be that not one of these options is being considered seriously for more intimate engagement with fans?
It is all well setting up a merchandise shop, but if fans can't find out in a heartbeat about new arrivals, so replica jerseys can get bought quickly, then that shop is bound to collapse quicker than Express' planned title challenge. Note, online presence is more than simply creating a Facebook page. It includes keeping your website up to date. To date, there is no mention of a club shop on the Express website. Would like to sign up as a member online? Dream on.
Oh, by the way, a club like Express might be better off focusing on grooming players it can sell for profit, and then use that money to shop without requiring a kabbo.
essakalo@matookerepublic.com