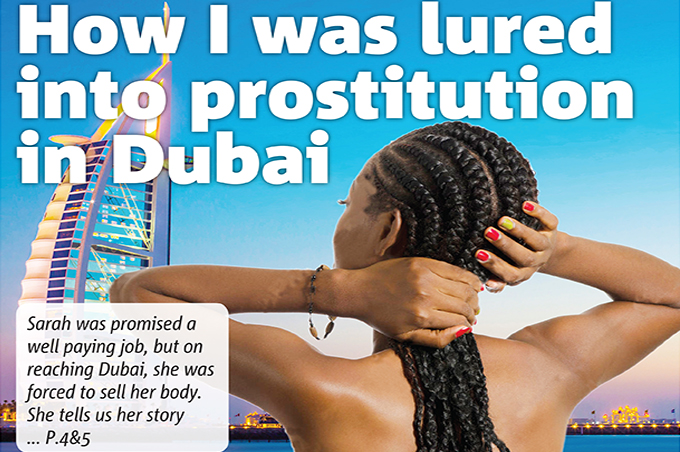 Life was very rough and slow for me. I had searched in every corner for a job and the few I could get were only good enough for hand to mouth payments. This went on for quite a long time until one very eventful Christmas season when four of my old friends came back from Dubai for the holidays.
These friends mesmerised me because how much money and property they had accumulated in the three years they'd been in Dubai. They spent an average of Shs700,000 per day for the one month they spent in Uganda. They partied all night and day and even gave out lots of hard cash. It was an amazing thing to witness. I inquired about how they came into that kind of money and they told me about the plenty job opportunities like working in big hotels and malls, in Dubai and the huge payments they earn.
By the end of my good friends' vacation, I was convinced that a trip to Dubai was the answer to my prayers that I was waiting for. My very kind friends even offered to pay for my trip including accommodation until I find a job and pay them back. You should have seen me walking in air as I was about to board the Emirates Air flight. It was actually the first time I was flying, so you will forgive my excitement. I had made the perfect plan on how and what exactly I was going to do with my money. Little did I know how my life was going to be turned inside out.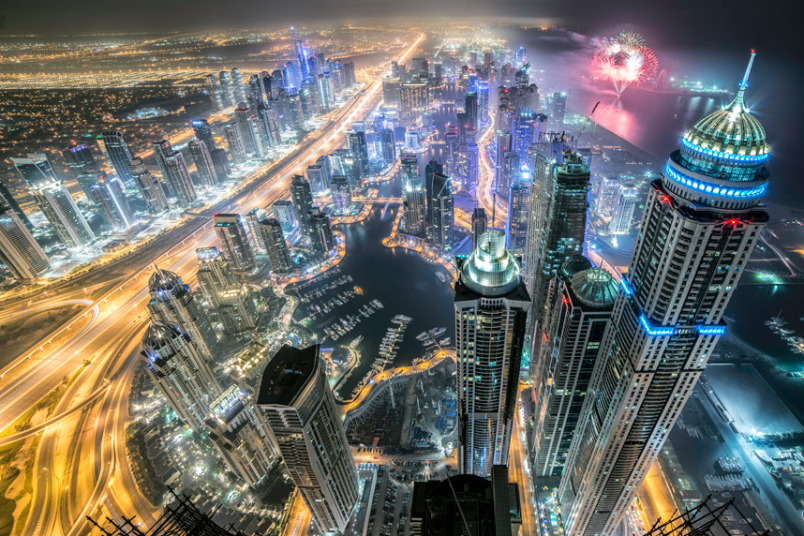 Things get heated up
When I jumped out of the terminal at Dubai International Airport, I was welcomed by a heat wave. Temperatures were soaring high, and I began sweating, even if it was at night. My friends who picked me at the airport told me that it gets much hotter during the day. This is when it started to hit me that things were not as rosy as I had expected them. But at least I felt at home because even our cab driver Kato spoke Luganda.
The leader of the girls, Mariam, confiscated my passport and other papers as collateral. She was to give them back to me after I had paid back the money the girls had spent on me. We had agreed on Shs10m since they were also housing me. I was cool with it since I had agreed to the plan. Two days later, they decided to break the news to me that they were prostitutes and said it is the same job they had brought me to do. I refused to even consider it, thinking I would find something else to do, but I had nowhere to start. I was alone in a foreign city.
A week later, Mariam asked if I had made up my mind to do the job or not. The girls resorted to starving me and didn't give me anything to eat for three days. They said there was no way they would go, sleep with men and feed me, yet I had "similar resources." After three days they gave me food and then left me to starve again for another two days. I didn't have even a Dhiram on me and they would lock me in the apartment, so I was as good as imprisoned by girls I thought were my friends.
When they saw that I wasn't budging, saying I would rather starve to death than sell my body, they threatened to throw me out of the apartment. One of the girls took me aside and talked to me. She said it wasn't that bad and they could get me a rich guy who would be more like a boyfriend who gives me money.
I agreed to the suggestion to meet him because I was boxed in a corner, but I told myself that after the three months when my tourist visa would expire, I would be going back home and never coming back. So they went ahead and set me up with an Angolan guy, over a drink at a house of a Ugandan woman, one Susan. I was later to learn that this place is called a "kayembe" (slang for Ugandan homes where people gather to consume alcohol that is illegal in most parts of this Islamic country). It turned out that this lady was a madame, a leader of some of prostitution cartels and the girls I had come with actually work for her. Her house doubles as a brothel.
After drinking alcohol, I passed out. I must have been drugged because I don't remember what happened there after.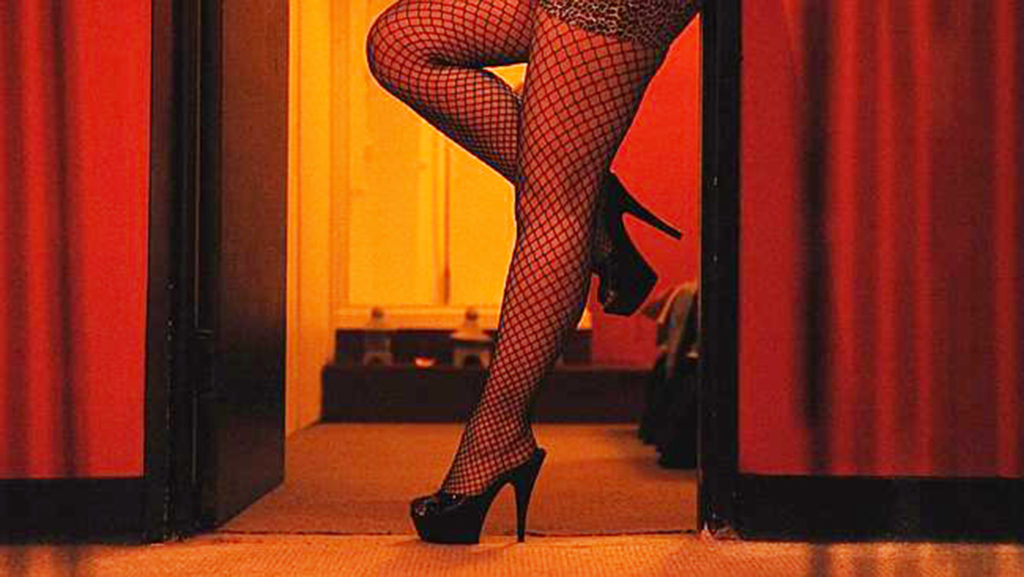 Waking up to my worst nightmare
Unfortunately, the next morning when I regained consciousness, the memories were there for me to always remember as Madame Susan showed me nude pictures of myself they had taken while I had passed out and others having sex with a man! I had no memory of this whatsoever and I wanted to kill this woman, but she had three kanyamas by her side.
Madame Susan brought out my passport and said that she is actually the one who spent all the money that had brought me to Dubai and that she would give me back my passport after paying back the money. She also promised to destroy my nude pictures after paying her all her money in full. This was four years ago, before the days of Desire Luzinda's leaked nude images and it was an abomination to have them leak, so I decided to do what she said, just to protect the little dignity I still had in me.
I was handed $100 for the previous day's "job" and everyone was happy except me.
After a few days, I found myself having to go with other men, and some weeks it didn't matter anymore. I had swallowed my pride and was now concentrating on making money just like everyone else. By the time my visa expired I was so into the system that I had to renew it and stay in the flesh selling business.
Now its four years, I have accumulated a lot of wealth but I want out. My soul has been eaten away; I don't take pride in all my wealth even if I was brain washed into the business. I don't have any single human being that I trust. I have shared my story just so other young women don't fall in the same trap.
Comments
comments