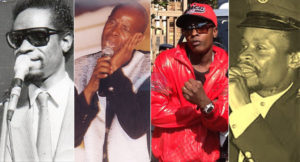 In our part of the world where music is preceded by only oxygen and beer on the list of necessities, musicians have sung and sung over the eons, giving us a boundless collection of songs. But only few tracks have been able to set and hold onto records. Presenting a dozen of those without much ado:




First Song to be recorded –Nabutono by Elly Wamala
Some people have disputed this song's claim to being the first ever Ugandan record, but it is the written record in almost all history annals that Nabutono was the first Ugandan song to be recorded in studio. The story goes that back in 1959, Wamala recorded this track on the vinyl recording technology of the time, upon the sponsorship of Kabaka Sir Edward Muteesa for whom the singer used to play it live during entertainment sessions at the palace.
First Song to Win Continental Award –Walumbe Zaaya by Paul Job Kafeero
In 1994, when music awards were so rare in Africa, this epic of a song became the first Ugandan record to win a continental award, as it fetched the late Prince Paul Job Kafeero the Golden Boy of Africa Award in Cairo, Egypt. Awarded in respect of its astoundingly brilliant marriage of writing style and message, to say nothing of the originality of both attributes and of the music, this track warded off competition from over 250 songs submitted from all over the continent.
First Song by Female Ugandan Musician to win Continental Award –How We Do It by Keko Ft Goodlyfe
Five years ago a growing number of Ugandan musicians had brought home some of the different music awards that were flourishing on the continent, but no female Ugandan singer had even got close. Come in rapper Joselyn Keko, a ew kid on the block of Ugandan music, and her How We Do It collaboration with Radio and Weasel fetched the Channel O Award for Most Gifted East African video.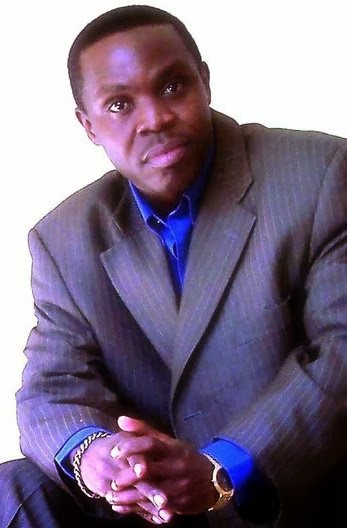 Only Song to bring the top Kora Award to Uganda –Wipolo by Pastor George Okudi




The coveted Best Male Artiste gong at the coveted KORA Awards has only come once to the Pearl of Africa. Pastor George Okudi (today in the US) somewhat shocked the continent as his timeless song won him this gong back in 2003.
First song to earn mega amount in endorsement – Mama Mia by Jose Chameleone
Jose Chameleone's break-out hit set this record back in 2003 as Nile Breweries (U) Ltd paid him an unprecedented sum of money for him to become the brand ambassador of their flagship brand Nile Special. Mama Mia was a couple of years old, but its thrill was yet to diminish an inch and the brewing company paid him Shs300 million to sing a Mama Mia rendition praising their flagship beer.
First All-Star Song   -Millenium Song by Several Stars
If you aren't anywhere around thirty or beyond, you might not know that Chameleone didn't even qualify to be a part of the project, being away in Kenya trying to find his bearings. But because of her voice another then unknown quantity in Ugandan music, Juliana Kanyomozi, found her way on to it even as she wasn't yet a big star. The main stars of the time on the project included Prince Paul Job Kafeero, Steve Jean, Emperor Orlando, Menton Kronno, Carol Nakimera, Kid Fox,  Chris Ireland, (currently of Code 9 Band which toy palsy at Jazville); while others included Luther T, Rude Boy Devoh, Mark Rebel, Mulindwa Muwonge…among others.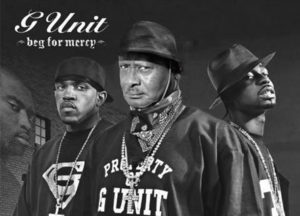 First Song Released By Sitting President -You Want Another Rap
Some people still see as a big joke President Museveni's releasing of this timeless track for his 2011 re-election campaign. But it went a lay in winning him popularity (or at least brand recognition) across the country and beyond –while at it setting the record for first Ugandan song to be released by a sitting president.




First song to fetch BET Award –Sitya Loss by Eddy Kenzo
This one wasn't exactly cited by the award organizers as the reason for Kenzo's winning the Best New International Artiste gong at last year's BET Awards. But only a joker would question the song's being the fuel that drove Kenzo into global popularity, which popularity got the whole of Africa and scores beyond voting for the Ugandan to bring home the award.
First music video to get musician arrested for being pornographic – Ensolo Yange by Panadol w'abasajja
You need to have the shortest memory anywhere around River Nile, to forget the story of Jemimah Kansiime aka Panadol wa Basajja's arrest, trial and sentencing last year for releasing a music video that violated the anti-pornography law.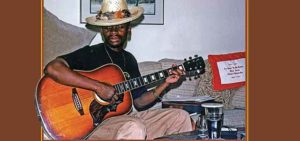 Most viewed song on Youtube – Wili Wili Dance by Party
Most likely you don't know this song, or its artiste for that matter. But at 24 million hits as of today, this song even beats Kenzo's Sitya Loss which is currently at 20 million views.
First song by Ugandan superstar to address HIV/AIDS pandemic –Alone and Frightened by Philly Lutaaya
In 1989, when having HIV/AIDS was a death sentence to bee fulfilled in a matter of weeks or months, most people who found themselves HIV-positive imply slouched out of the public eye to die in peace. If the victim was a celebrity, it was even more reason to go into hiding. Yet then high-flying singer Philly Bongole Lutaaya tested HIV-positive, he chose to spend the remainder of his life spreading messages about fighting the disease and treating the infected with humanity. Alone and Frightened was not just his musical treatise on the subject; it was the first time an HIV-positive superstar musician in Uganda, let alone in the whole of Africa, had released a song addressing the then fresh pandemic.
Bonus record-holder
Song with the record for getting its singers hated across the country:
You guessed right. No song ever got its singer/singers as loathed as Tubonga Nawe has gotten the musicians who put voice to it. If you disagree, please drop in our comments section the title of the Uganda song that ever fetched its singers more animosity than Tubonga Nawe.




Comments
comments