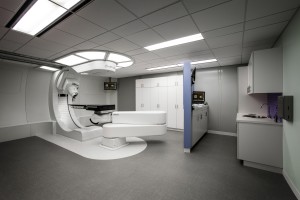 If you remember, the radiotherapy machine at Mulago last month broke down, leaving in the dark thousands of cancer patients who were relying on radiotherapy for management of their conditions.




Then as public outcries about the patients' situation mounted, government said it has reached an arrangement with Kenya to have patients in need of radiotherapy flown there for treatment, while a new bunker and machine are set up at Mulago.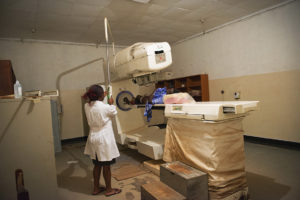 The sad news we have is that only four cancer patients, out of the thousands currently being handled by the Uganda Cancer Institute, Mulago, will have a chance to be to flown to Aga Khan University Hospital (AKUH) for further treatment in Nairobi. This after the Aga Khan Hospital revised its offer to treat 400 patients from Uganda, to a smaller number the ministry of Health is yet to specify.




Yesterday the Director General of Health Services at the Ministry of Health, Dr.Ruth Aceng, said so far only four people have been found to be eligible.
" After tests on several of the patients, so far only four qualify to go for treatment in Nairobi," Dr. Aceng said. "We are still examining other patients and more who will be found eligible will be recommended too," she added.
The General of Health Services said that Government is working on the four eligible patients' transport and accommodation arrangements before they are set off. She added that the Aga Kha Hospital in Nairobi has offered 400 free dozes but revised its offer to treat 400 cancer patients.