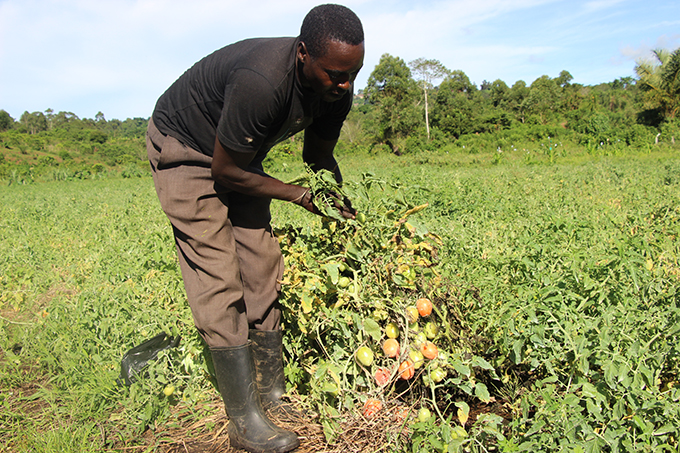 Christopher Bunjako has been a farmer since his school days. He started off as a produce dealer, bringing matooke, beans, maize and chicken to from Busowe, Kabwoko in Masaka to different markets in Kampala. Bunjako says he could not put up with the several unauthorised roadblocks by traffic police officers, so he decided to become a farmer and supply those that would easily find their way around the annoying illegal taxing on the produce. "I started by growing the same crops; matooke, maize, beans and coffee. But I realised the other two were quite taxing to grow, and the returns were not as much, so I settled for coffee," Bunjako says. He realised his plantations alone would not be able to make him enough profit, "so I started buying coffee from all farmers in Busowe village. "But even then, it wasn't enough as the buyers wanted large quantities; so I spread to neighbouring villages." As the business grew, so did the competition, so Bunjako decided to put coffee trading on hold and only sell what came from his plantations. "Many people were talking about ginger, but agricultural officers advised that ginger had a long term effect on the fertility of the soil."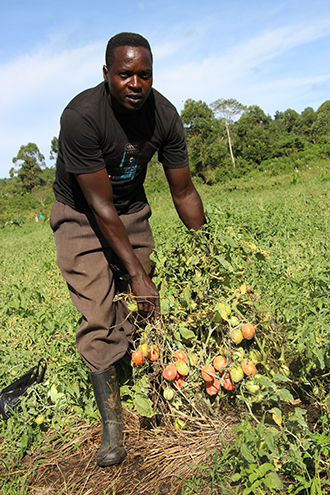 Taste for tomatoes
That is when Bunjako discovered the high demand for tomatoes. "I didn't know how to grow tomatoes, so I hired a farm manager and we started by growing an acre of tomatoes." Bunjako said he spent about Shs2.4m and four months later, sold off the plantation at Shs5m. He had definitely made a huge profit, but says the person that bought the plantation made an even bigger killing. "His patience paid off. He made another Shs3m". Bunjako was quick to learn the drills, and was soon to devote fully to growing tomatoes, only keeping the coffee business as a secondary option. Today he has three plantations and his investment is determined by the season and size of the land. "I still invest around the same amount for an acre and Shs3.7m for two acres."
What makes a good tomato farmer?
Bunjako says that a tomato farmer should check on his plantation at least once every day. "Tomatoes are like babies; they are attacked by diseases and pests anytime and they are easily eaten up." He also notes that it is important for a tomato farmer to always get expert help regarding diseases or pests, so that they use the right pesticides. He would like to see government help farmers like him by reducing the prices of pesticides.
Challenges
Bunjako also cites unstable prices on the market as the other big challenge in his trade. "Today a box of tomatoes will be going for Shs200,000 and in the morning it will be going for Shs90,000".
The future
With a retirement home done—thanks to the proceeds from growing tomatoes, Bunjako dreams that in 10 years, he will have a very big, diversified farm with crops, poultry and livestock, and that he will have bought a truck to enable him transport his produce more easily.