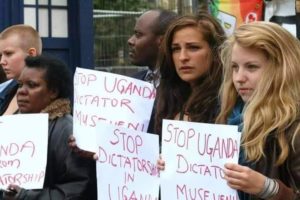 Some Ugandans living in Europe have petitioned the European Union (EU) to blacklist and take action against President Yoweri Museveni and his government officials for being 'dictatorial' and violating the human rights of the Ugandan populace.




The government officials whom the petitioning Ugandans want the EU to act against include top army officials, top staff of the Electoral Commission (EC) as well as ministers and RDCs.
The action the petitioners want to be taken  includes travel bans, freezing of bank accounts in European banks, withholding of all financial support which is sent straight to the government, as well as stopping the sale and supply of military hardware to Uganda.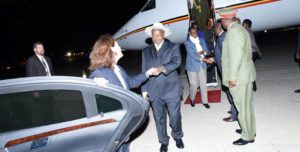 In the letter seen by Matooke Republic, the petitioners reckon that President Museveni and his government rigged the recent February 18 electoral Commission, used state machinery to harass opposition politicians and their supporters, put opposition stalwart Kizza Besigye under house arrest, stole public funds, amonmg other things.
The petitioning Ugandans are mainly from the United Kingdom, Germany, Belgium, Netherlands and Scandinavia, and their petition is in the form of a letter they have written to the Vice President of the European Commission Ms Federica Mogherini. They are led in the campaign by Joel Wakayima, President of Uganda Diaspora Netherlands; John Bosco Arine, Chairman of Ugandans and Friends of Uganda Community in Belgium, and Titus Seruga, a human rights activist resident in Belgium –the three signing on behalf of their colleagues.
"We request that the European authorities put sanctions on all persons responsible for the violations of human rights or the repression of civil society and democratic opposition," part of the petition to the EU reads.