From free-spirited to facical to brave to crazy, you might need an entire dictionary before you can adequately describe Dr. Stella Nyanzi. She has been trending this past week, not for her popular Facebook posts that are usually laced with vulgarities, but for her battle for eviction from her Makerere University Office by her boss, Prof. Mahmood Mamdani.  We try to understand who Stella Nyanzi is.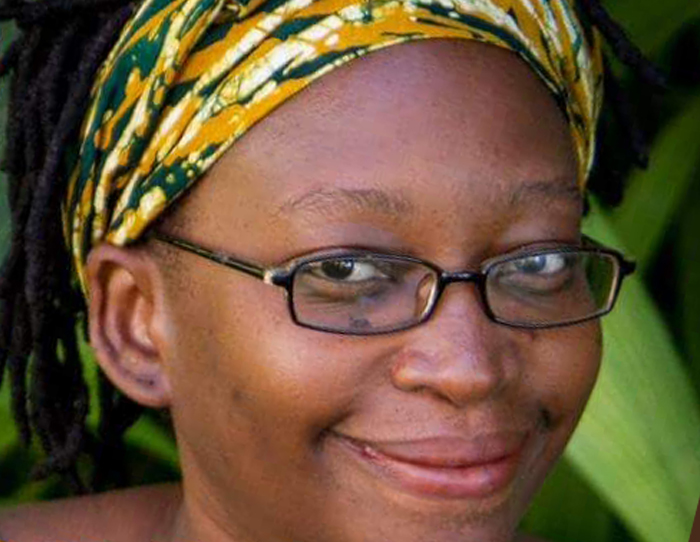 There should be at least a thousand descriptions from every one of her a 44,000 plus Facebook followers. They describe her as variously as they differ in station and background. Free-spirited, farcical, brave, crazy, eloquent, wild, reckless, intelligent, insane, disgraceful, immoral, vulgar.




Dr. Stella Nyanzi declined our request for an interview, but she does a great job letting the world in on her everyday peeves, via social media, notably her Facebook page. So when we embarked on our search for 'what makes Stella', it was easy enough to establish one of her pet peeves is, President Yoweri Museveni. She does a poor job of hiding her disdain for the president, if she tries at all. Using explosive, expressive and extremely graphic language all rolled into one, she sets off. It's x-rated stuff. Her audience do not care one bit. Neither does she.
A Nnaalongo is free to be vulgar
In the one post she bothers to explain her devotion to relying on obscenity in order to drive her message across, she notes how her position as a Nnaalongo (mother of twins), grants her special licence to vulgar self-expression. Ganda cultural norms permit a Nnaalongo freedom to use dirty language, but Stella seems to have claimed all the licences left unused by other Nnaalongos.
Even after the clarification, a few followers still disapprove of her obscenity in the comments section. Stella remains unmoved. As soon as another opportunity presents itself, she is back at it. The most notable (perhaps popular) delivery from her collection is a threat to burn her clitoris if Yoweri Museveni won the February election. It is one that earned her praise and censure, but, there is no debate that those in approval edged this one. Surprising? It shouldn't be.
Ignoring for a moment the crudity of her deliveries, there is no question the 41 year old's ideas can be intellectually stimulating. The evidence in the comments section suggests many of those who come to her page are drawn by the substance in what she says. The impression they give is that unless you are extremely oldskool or church-skool, the sense in her statements should allow you to look past her profanity. Stella has foresight. Stella provides insight.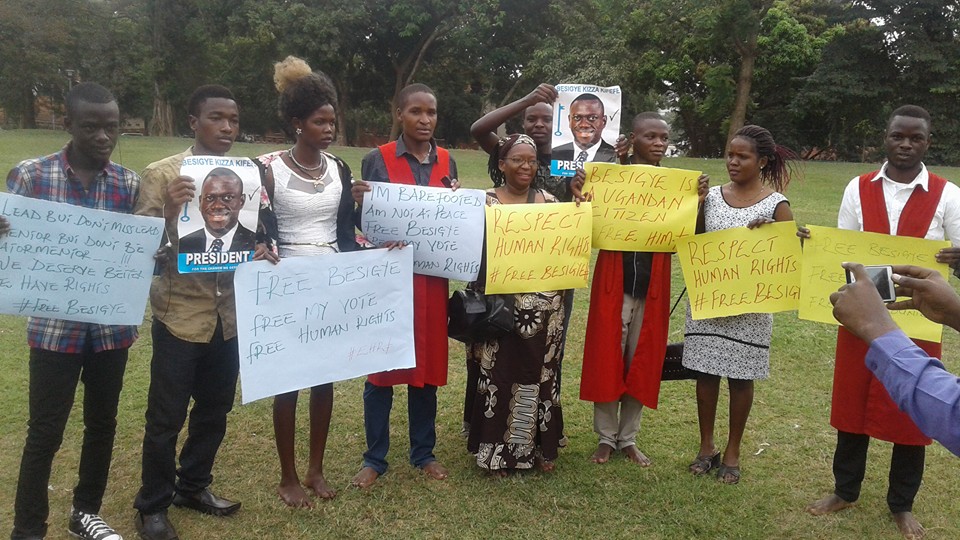 Stella Nyanzi the political activist
Her followers are in love with Stella because she speaks (more like swears) fearlessly to those in power. Her most expletive-filled rants are normally reserved for those associated with the NRM, in the same vein the most seductive imagery is saved for Dr Kizza Besigye in particular. She will be quick to post that she has taken part in a demonstration to protest what she perceives as injustice to the FDC's former presidential candidate, and there will be photos to prove it. Stella is more than just talk.
Anecdotes, analogies and hyperbole
Those that don't adore her for the stand she has taken on the country's politics will probably do so because they appreciate the 'colour' in her language. For a student of English literature, Stella could be a dream. Her ability to play with words, or even, simply find the right words is the main attraction for a considerable number of those that post reactions to her submissions. It might have something to do with her undergraduate training as a journalist. A Mass Communication 'Class of 1997' from Makerere University, her writing skill shows: a cute little story here, a thought-provoking analogy there. Stella the writer is stylish.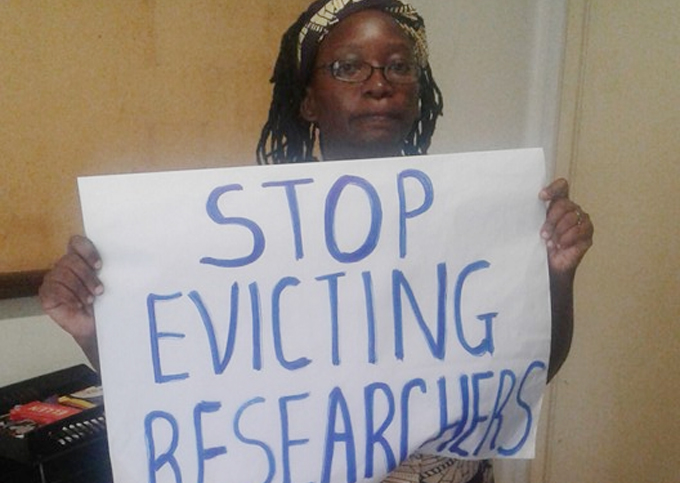 Stella, lecturer, researcher, mother
Her strong writing might also have something to do with the fact that she is a scholar. That Stella is a university lecturer with a PhD is something she frequently mentions on her wall. What most of her followers don't know is what exactly she studied and teaches. A medical anthropologist with a doctorate degree obtained from the University of London in 2009, it is should be hardly surprising that came on the back of extensively researching youth sexualities as well as sexual and reproductive health in Gambia. Perchance explains her preoccupation with sexual language and the sexual themes on her wall? She is based at the Makerere Institute of Social Research, where her work includes conducting research and supervising post-graduate students.
Out of the glare of Facebook and out of office, she devotes time to raising her twin sons and a daughter, the offspring of a relationship with a Gambian man that just didn't quite work out. Being Stella, she is nothing like what most people would want her to be: a 'normal', 'humble', 'exemplary' mother, woman, public figure. But does Stella care? Your bet is as good as ours.




Comments
comments