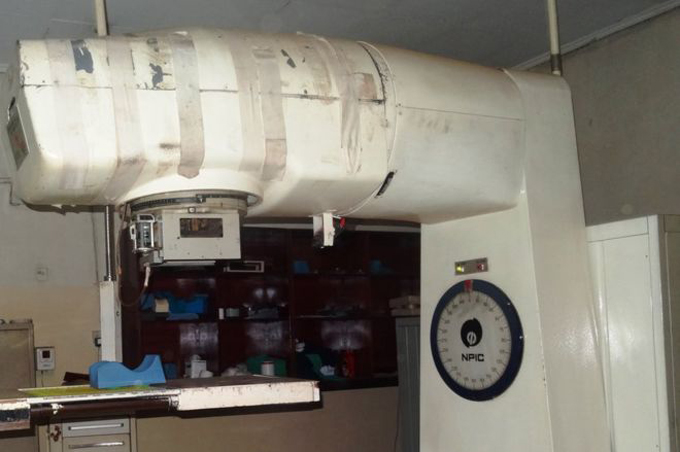 After news broke that Uganda's only radiotherapy cancer treatment machine had broken down, Ugandans decided to call for private fundraising drives to raise $1.8m for a new machine, but now the Cancer Institute says that there is no need for that because the machine was procured in 2013. Mulago receives about 44,000 cancer patients a year, from Uganda and neighbouring countries and 75% of these need radiotherapy treatment according to the cancer unit's spokesperson Christine Namulindwa. The Uganda cancer Institute released a receipt of a machine purchased in 2013 at 325,297 Euros (Shs1.2bn). According to the Institute, what has delayed the installation is the need to construct a bunker to install the machine, since the current bunker is faulty and cannot house nuclear energy.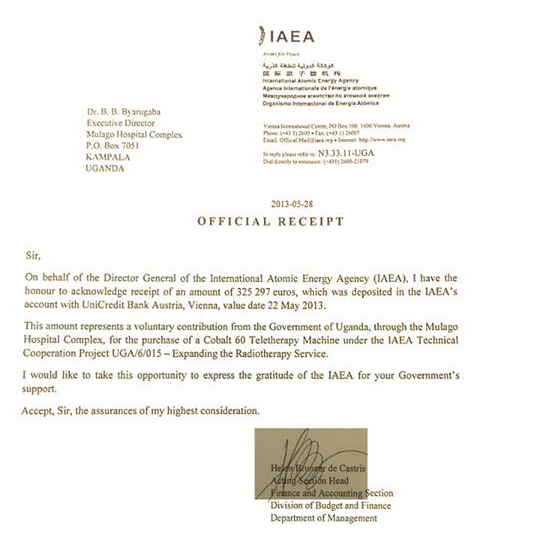 "Fellow Ugandans, let's try to get facts right. The Cobalt-60 machine was bought. It is awaiting construction of the bunker (the room to house it). Earlier statements that there are no funds to purchase the machine did not come from us. What is at stake now is the construction of the bunker. You may wonder why this machine cannot be housed in the current space. This space was assessed by IAEA (International Atomic Energy Agency) and found that it is not suitable to house the machine. However fundraising for another machine is a good idea. The procurement process for the bunker construction has already started. In the meantime, other machines such as HDR bracytherapy machine are under use and other services are still on going," read a statement from the cancer institute.
What has got Ugandans rilled now and asking more questions is why the procurement process for construction of a bunker for a machine that was bought in 2013 is just going on now, three years after purchase.
How the radiotherapy machine works
Radiotherapy uses radiation to target and kill cancerous cells in a specific part of the body, and can be used for many types of cancer. Healthy cells can recover from this damage, while cancer cells cannot. In the meantime, patients are still able to get other treatments, such as chemotherapy and surgery, but if they need radiotherapy, and they can afford it, they will have to travel to neighbouring Kenya.