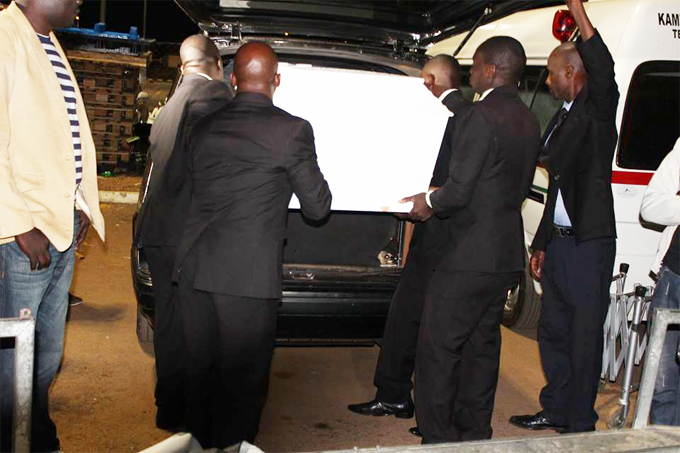 Fallen Uganda Cranes goalkeeper Abel Dhaira's body arrived in the country at 2.45am this Sunday morning.
The goalkeeper succembed to abdominal cancer last Sunday March 27, in Iceland where he plied his professional soccer trade with IBV FC.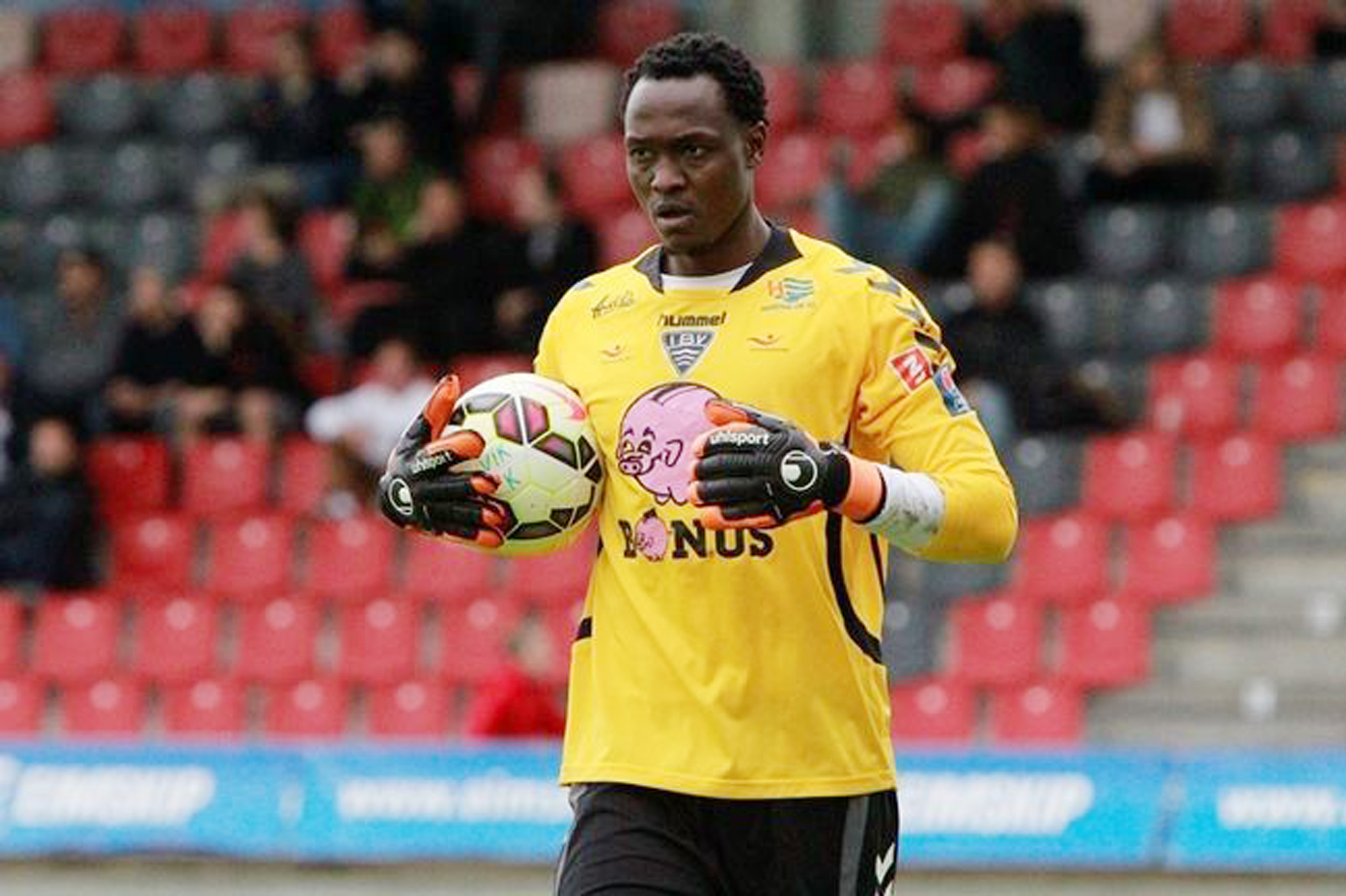 The bill of bringing his body back home for decent burial had initially been put at Shs170m and the Icelandic Club said they could not foot such a bill, opting to either bury him in Iceland or cremate him and send ashes to Uganda, but his family made an appeal, which President Museveni heeded to, footing the bill that turned out to be Shs50.5m.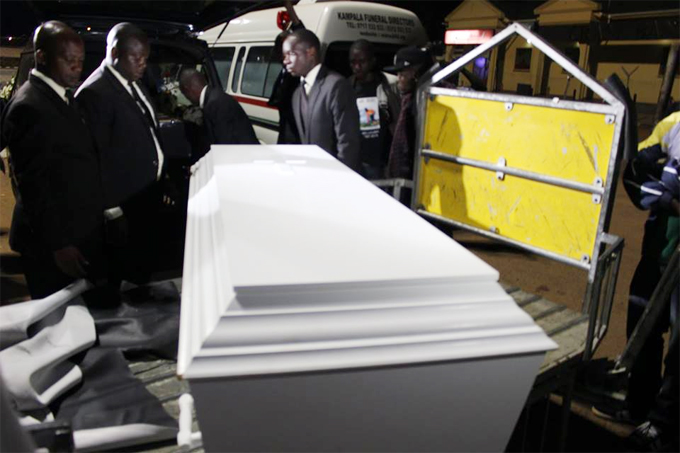 A Plus Funeral Management Services staff received the white casket containing Dhaira's remains at Entebbe Airport.
There will be a funeral service at All Saints Cathedral in Nakasero at 10am tomorrow morning followed by public viewing of the body at Nakivubo Stadium at 1pm.
Rest in Peace Abel Dhaira (09/08/1987 -27/3/2016).