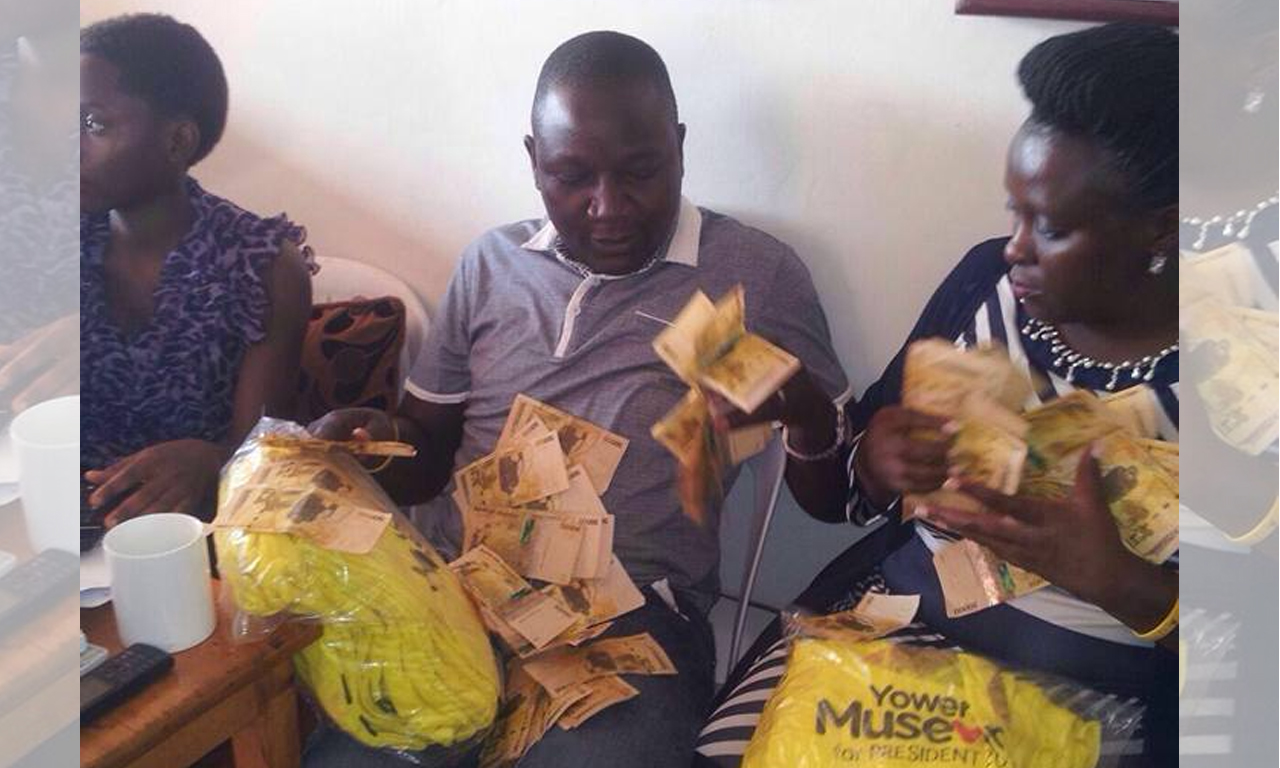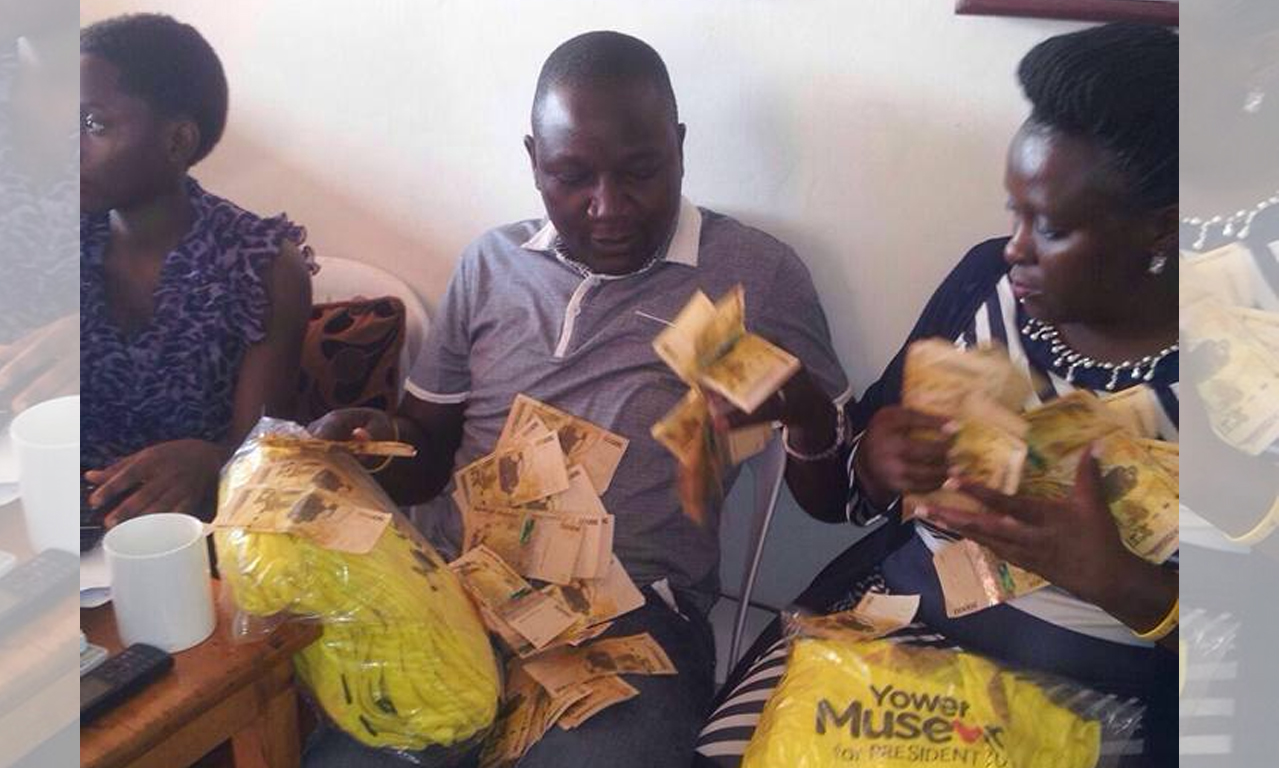 The ruling National Resistance Movement (NRM) has spent more than 90 per cent of the entire money spent by candidates in this election.




Photos are now making rounds of mobilisers receiving NRM cash with glee.
According to a report released recently by the Alliance For Campaign Finance Monitoring  (ACFIM) president Yoweri Museveni and his NRM party had spent Shs27billion in November and December alone. The January figures are yet to be released.
Amama Mbabazi came distant second in campaign spending, having used Shs1.3billion in the two months while Rtd Col.  Kiiza Besigye used Shs976m.
In the lower money league, Prof. Venansius Baryamureeba had spent Shs95m, Abed Bwanika had spent Shs34m, Joseph Mabirizi had spent Shs26.4m, Maureen Kyalya had spent Shs5.6m, while Maj. Gen. Benon Biraro's figures were not available.