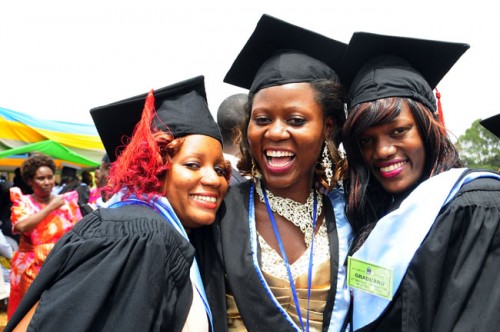 In these days where young people glorify riches and material things with mantras like "get rich or die trying," Kyambogo University's fresh graduates have just been given some nuggets of wisdom from the academic institution's chancellor Prof. John Ssebuwufu.
"I advise you to be patient in pursuit of riches. You won't become rich and attain all the posh cars in an overnight," he said, advising them to work hard if they are to become achievers in life.
"Kyambogo University has equipped you with skills that are on high demand in the work market, therefore it's critical that you put them to use," the Chancellor told the gathering of fresh graduates.
Ssebuwufu was speaking at the 12th graduation ceremony of the university this Wednesday morning. A total of 6,660 students are graduating from the university this year, including 3644 males and 2916 females.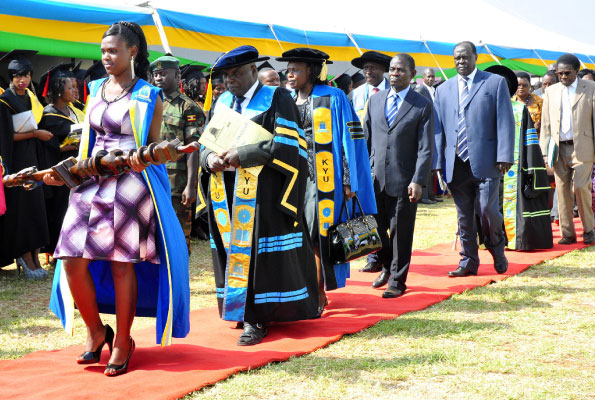 Kyambogo was upgraded to a university in 2003.
According to the Vice Chancellor Prof. Elly Katunguka, 134 students will be awarded First Class degrees in different disciplines.
He noted that enrolment at the university has continued to rise over the years, with 13,000 students being admitted last year.
Meanwhile, over 1,000 students are set to miss the graduation as a result of retakes and issues related to missing marks.