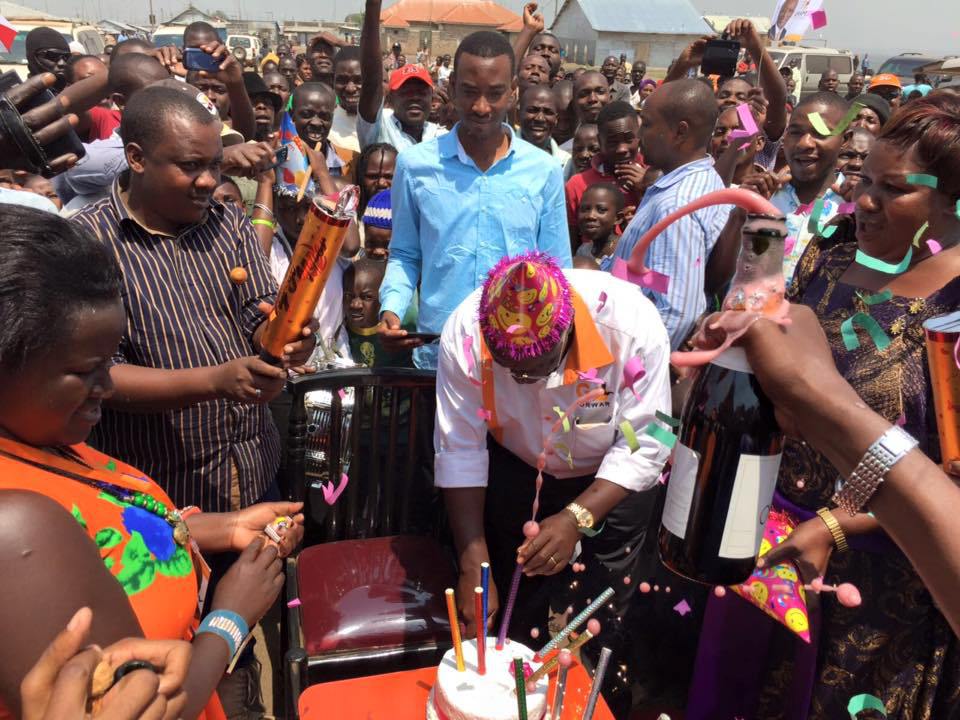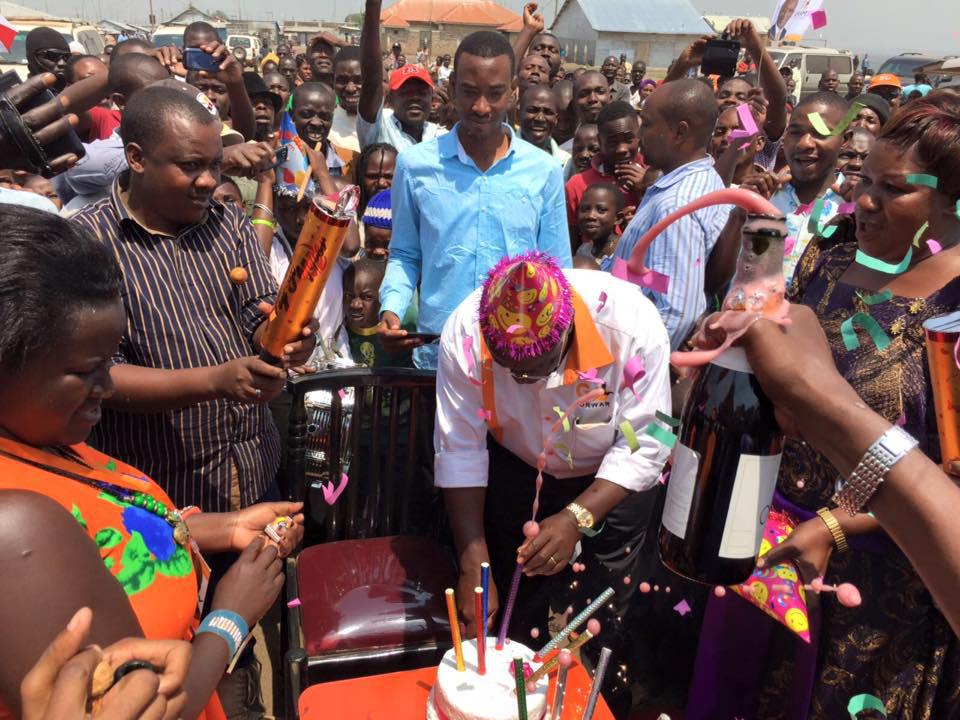 Presidential candidate Amama Mbabazi went to Lambu landing site in Masaka District to preach his Go Forward message, but he was in for a big surprise – the residents had organised a birthday cake for him to cut.


Well, it was just a belated gesture as Mbabazi who was born on 16th Janaury 1949 in Kabale made 67 a few days ago.
Wishing him a happy birthday 10 days late is not such bad timing, after all he doesn't go to these parts of the country every day.