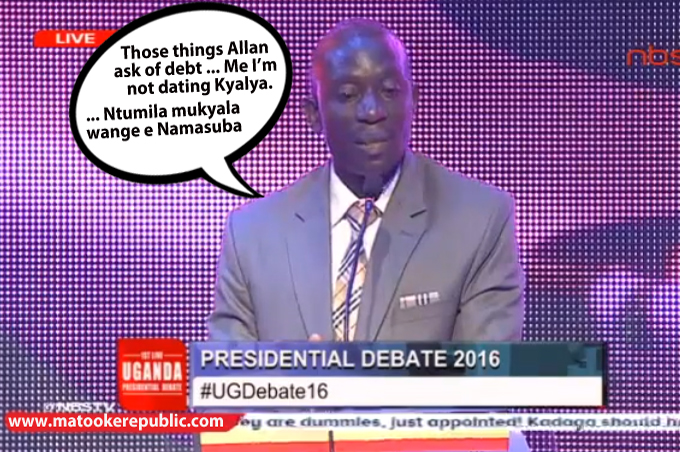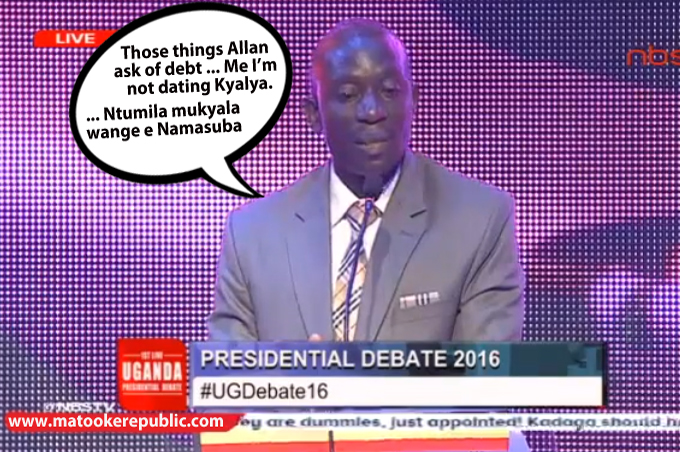 The 2016 Presidential candidates' debate was held at the Kampala Serena Hotel last evening. As expected, the "leopard" did not turn up, but we did not miss his raw humour because there was a new kid on the block, literally breaking our ribs (mbirizi).
Presidential candidate Joseph Mabirizi became a national star in a matter of hours. Had it been a Stand Up Uganda comedy search that brought the likes of Salvado Patrick Idringi, he would have won hands down.




The hashtag #UGDebate16 was trending, registering more than 100,000 tweets but the bulk of these were poking fun at Mabirizi. Here are the top rib crackers.


"I was adapted by porice, but they say I adapted myself." That was candidate Joseph Mabirizi's opening statement when he arrived for the presidential debate and we immediately knew we were in for a night of lots of laughter. Well, Mr Mabirizi was commenting on that incident late last year when he went missing or rather escaped from his security. When he resurfaced, he claimed he had been kidnapped but that word skipped his mind yesterday. He didn't give us enough time to adapt to his new role as a comedian because more gaffes were coming.
I can't lose this election: The biggest comedian is someone who stretches imagination beyond acceptable limits. When he got his first two minutes in the presidential debate, Mabirizi said he can't lose this election and he had come to convince the remaining seven candidates to withdraw from the race in his favour. "I already convinced the 23 other aspirants to leave the race for me (He meant the ones who couldn't raise the Shs20m nomination fee, the required signatures or both … lol). According to Mabirizi, he is just waiting for the swearing in ceremony.


Rib (Mabirizi) cracker literally. Shakespeare says a rose by any other name would smell just as sweet, but then again, a man's name is sometimes all he has. And when his parents named him Mabirizi (ribs) they knew that he would one day crack the nation's ribs.


Oil: Everyone else is serious about Uganda's oil apart from candidate Mabirizi. People think he thinks it is just Fortune butto or Tamu.


He wants to represent women down there: Mabirizi was asked about the women emancipation issue and his answer was that he would make sure they are represented on committees from up to "down there". We all know what "down there" means.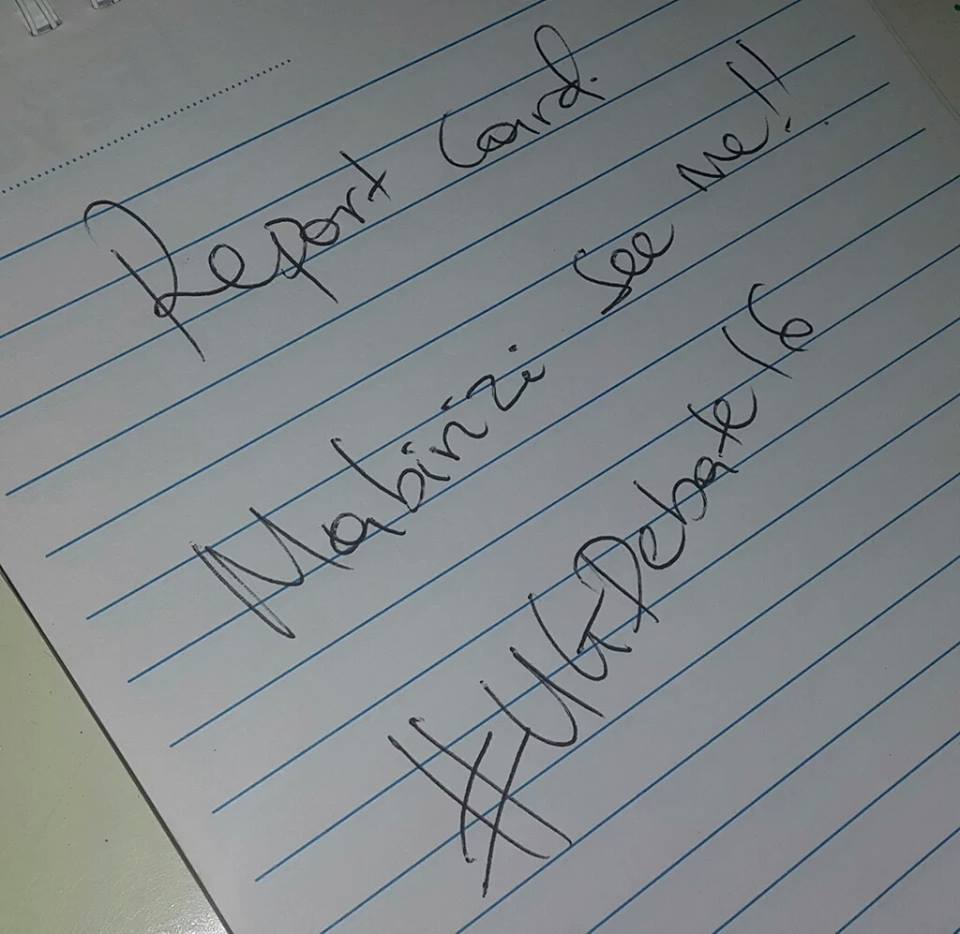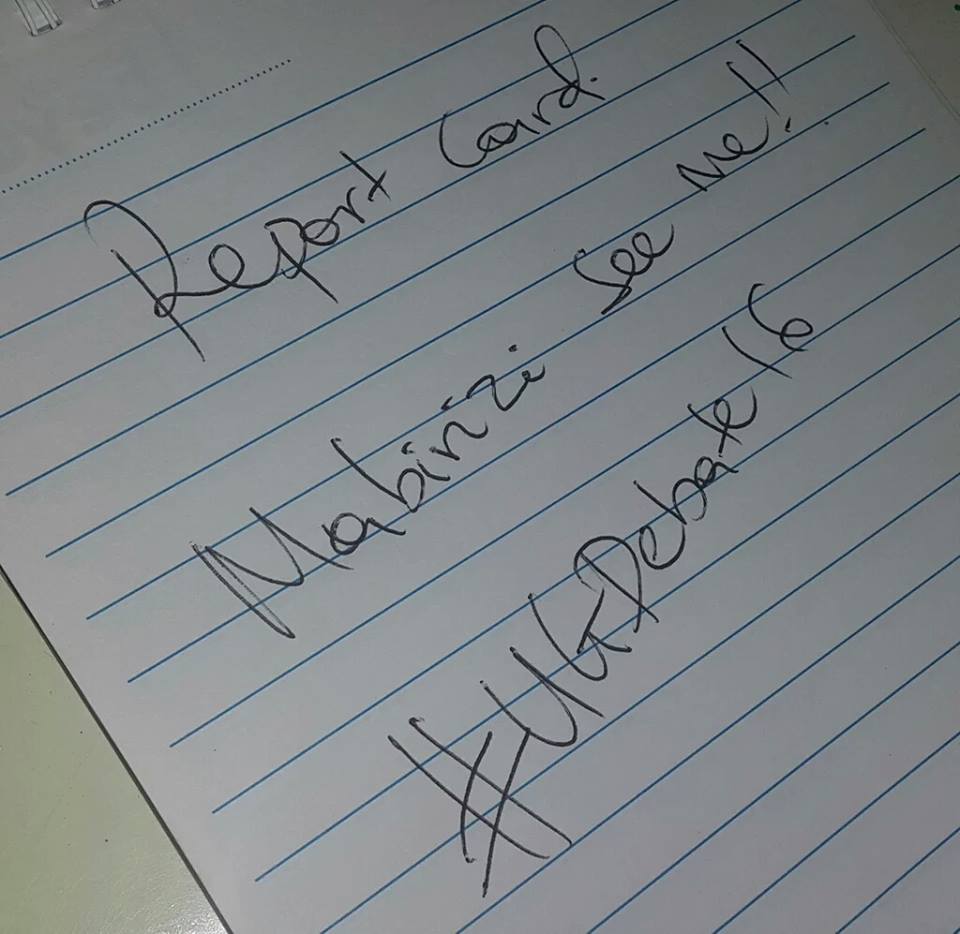 Debt: Uganda has a serious debt problem and before Mabirizi was asked how he would fix it, tweets were already predicting he would say. "I am not dating Kyalya." Remember they have been holding joint campaigns "down there" (we mean in the villages).


Family disowning him????? When you become the butt of people's jokes, everyone finds what you say funny … but to your family, it is called embarrassment. Many tweeps thought he would return home to find that even the rats had moved house.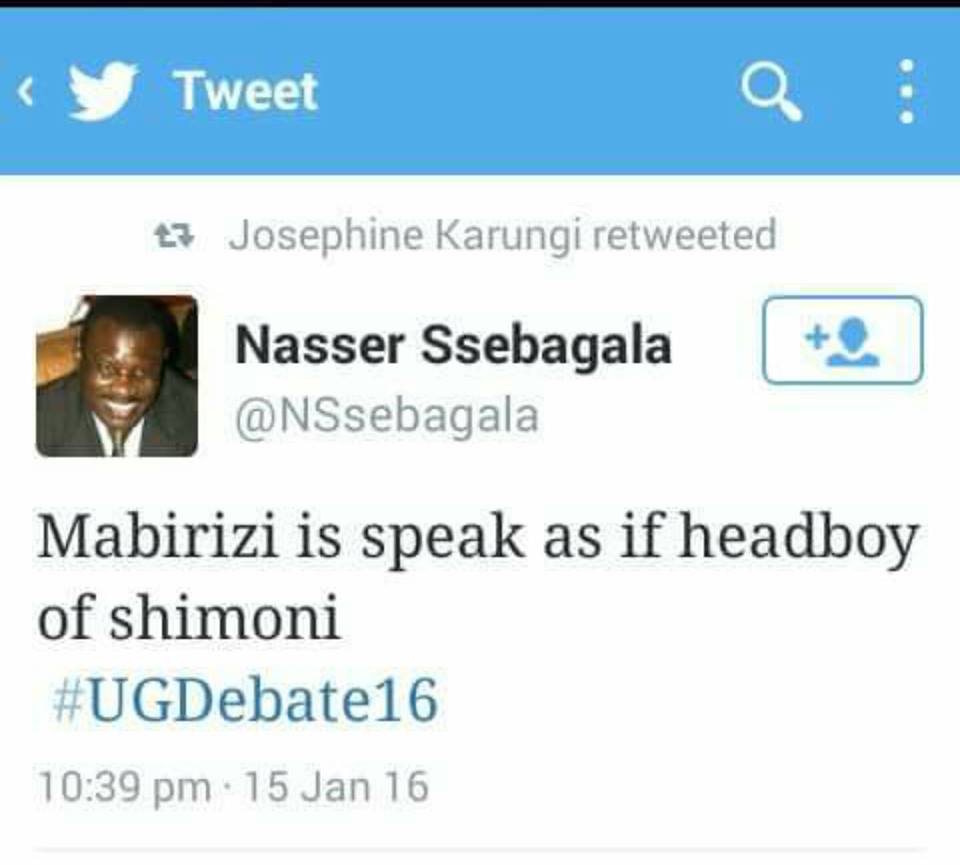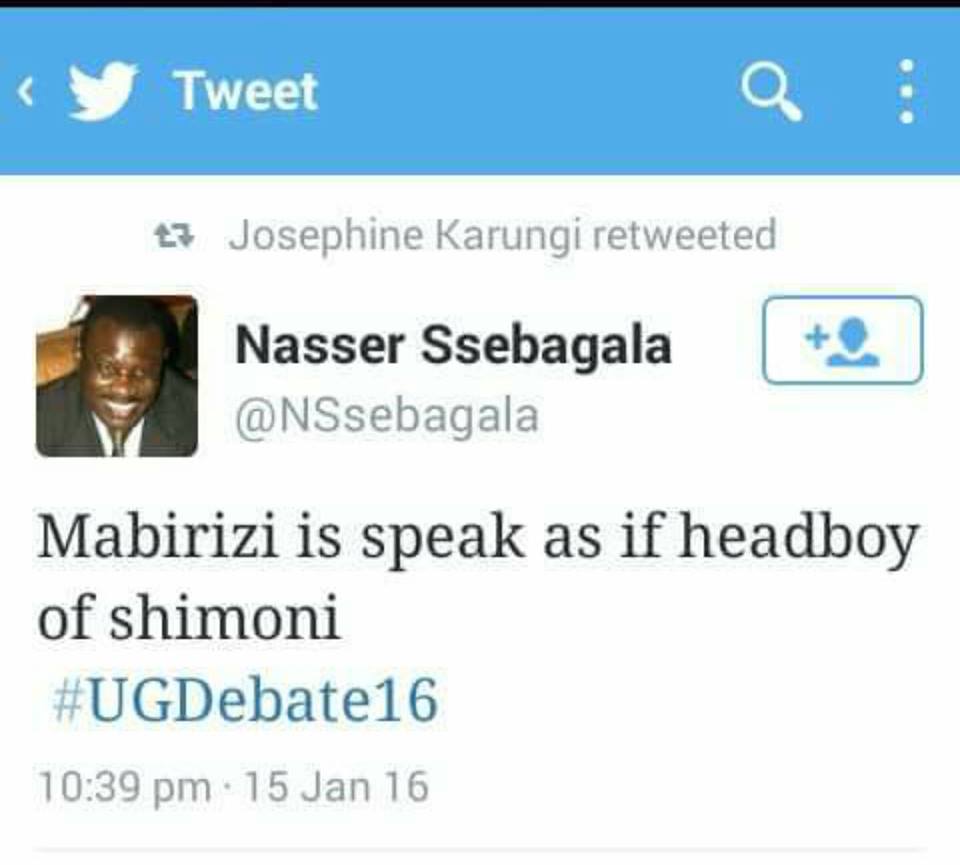 He almost sent greetings!!!!: People can choose to be mean. On many occasions, Mabirizi drew blank sheepish stares live on TV when asked questions. Tweeps suggested he should have used the wasted time to send greetings … Something like, "Ntumila mukyala wange e Namasuba."
President Mabirizi Complex: There is a building on Kampala Road called Mabirizi complex. Some mean guys suggested that Mabirizi should probably become a president there.


They should have asked us the questions earlier: There is that joke of a student who was "angazi" in the examination room. He went ahead to write on his answer sheet that if you had asked this question, this would have been my answer. Mabirizi didn't fall short of that when during a post-debate interview with NBS, he proposed that next time they should send them the questions in advance. That would deny us our right to laughter.