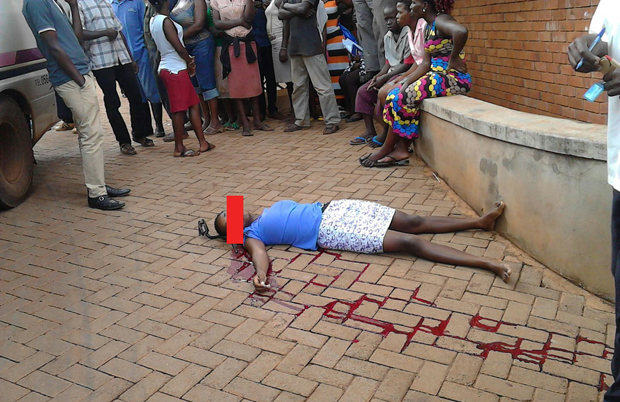 Uganda Christian University Mukono students are in shock over the sudden death of a first year BBA student, Angella Naiga. She was a resident ofLittle Angels, a campus affiliated hostel and this is where she met her demise.
According to the eye witnesses, Angella was knocked by the hostel shuttle as the driver carelessly reversed in the hostel compound where the right side mirror hit and entered her right shoulder leading to her death.
"The driver does not care about our lives. He drives so carelessly," one of the students noted.
Police have arrested the shuttle driver and investigations about the matter have commenced.
Angela's  body was taken to the hospital for post mortem.
R.I.P.