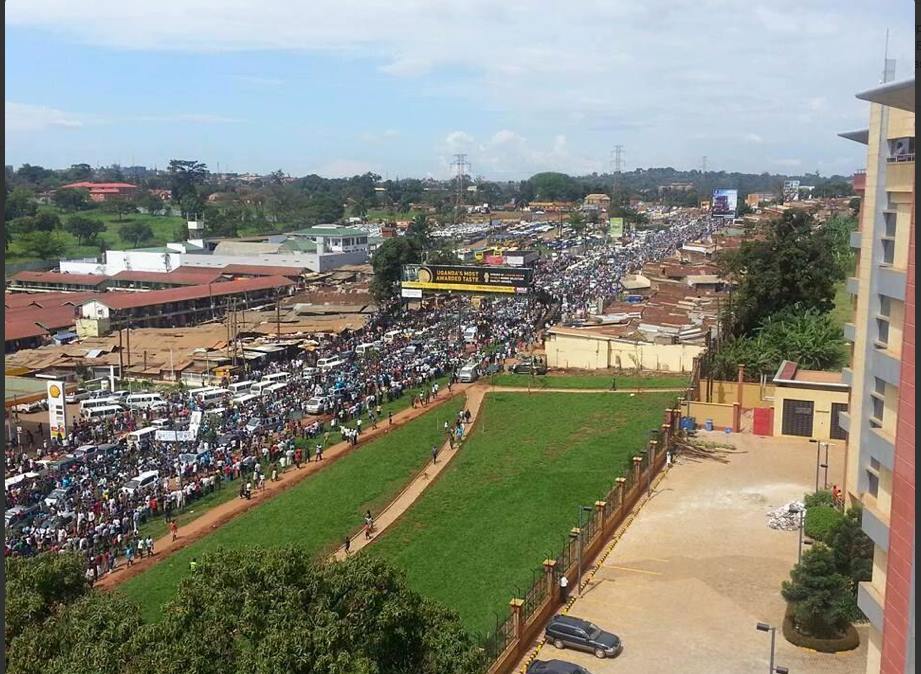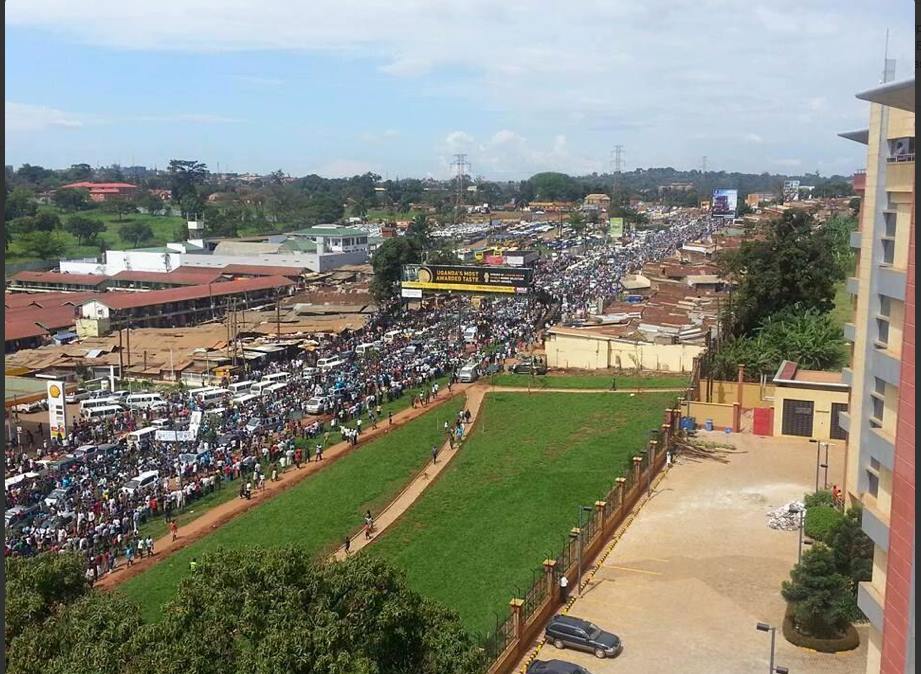 If votes were decided by crowds not secret ballot, Rt. Col. Dr Kiiza Besigye would sure be the next President of Uganda. The Forum For Democratic Change flag brought business to a standstill as his procession made its way from Namboole Stadium where he was nominated as a Presidential candidate in the 2016 elections, to Nakivubo stadium where he held his first public rally. As seen from the photo above, Jinja Road was a no go area for motorists as it was filled with a sea of Besigye supporters.
Dr Besigye was given a sofa by a trader in Banda and he sat on it, atop his SUV. There was a sea of people and Besigye's journey from Namboole to Nakivubo stadium took a whole five hours as Besigye's vehicle moved at snail pace with his pedestrain supporters.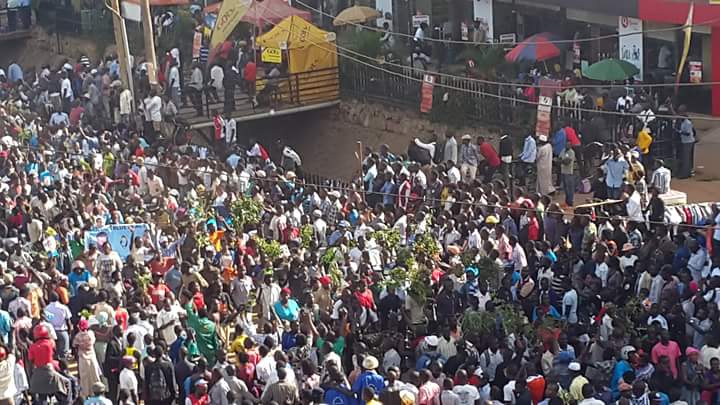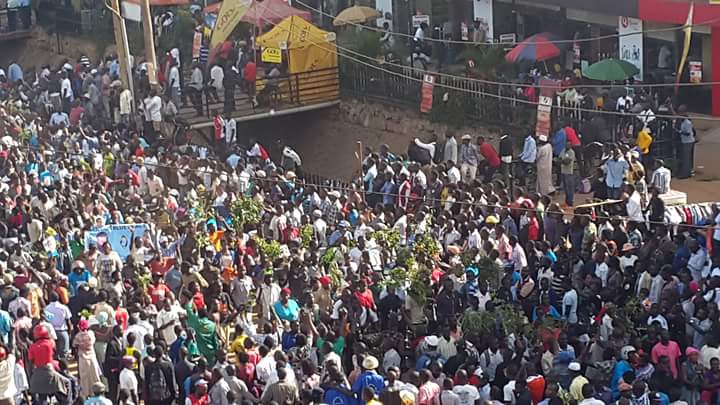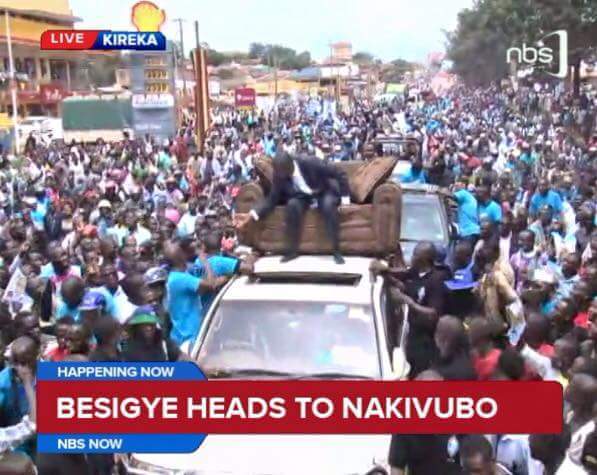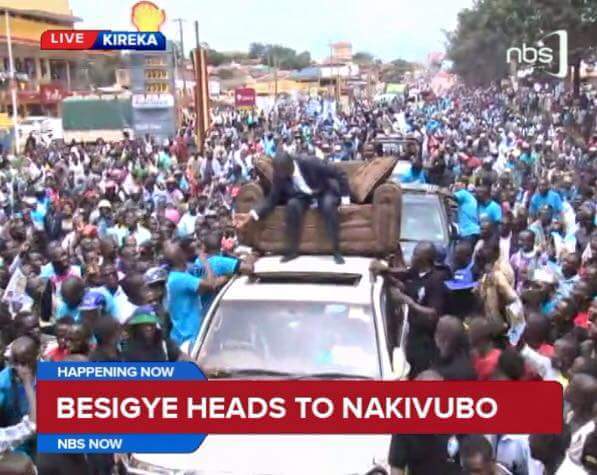 A screen grab from NBS TV that covered the proceedings live.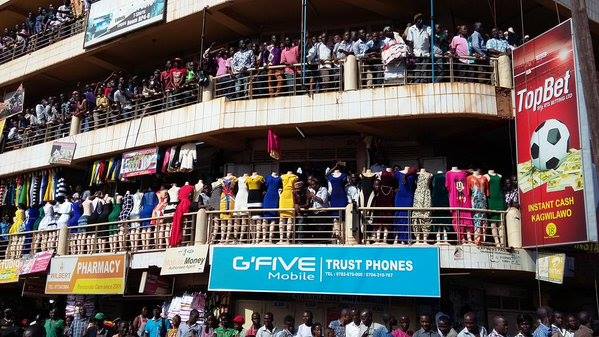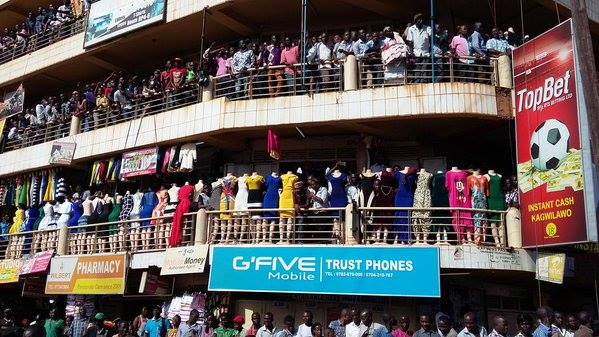 Traders watched the crowds from their arcades. Business was put at a stand still.