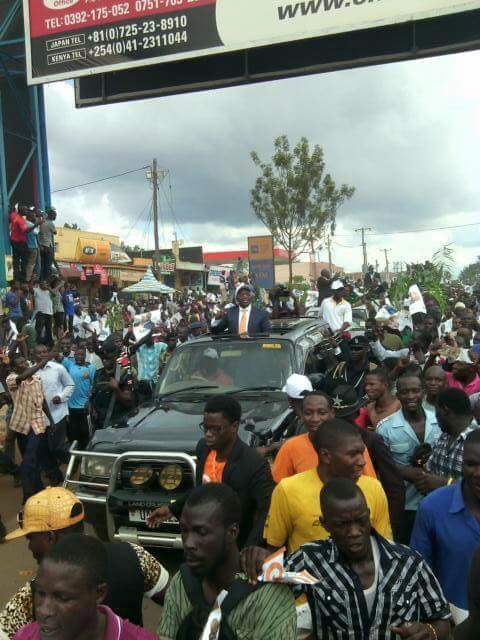 Rain threatened to interrupt presidential candidate Amama Mbabazi's rally in Nakivubo stadium this afternoon, but the former Prime Minister's supporters braved the rain and the soggy stadium to attend the rally.
Amama was accompanied by several opposition politicians from different political parties including FDC's Betty Anywar, DP's Mathias Nsubuga, and Mukasa Mbidde, Jeema's Asuman Basalirwa and others.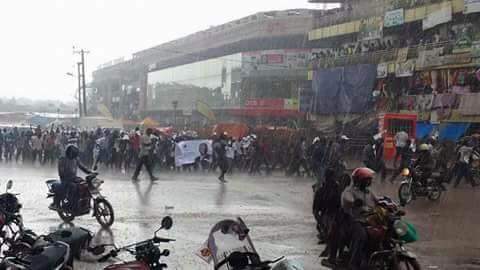 The afternoon downpour threatened to disrupt Mbabazi's rally. 
---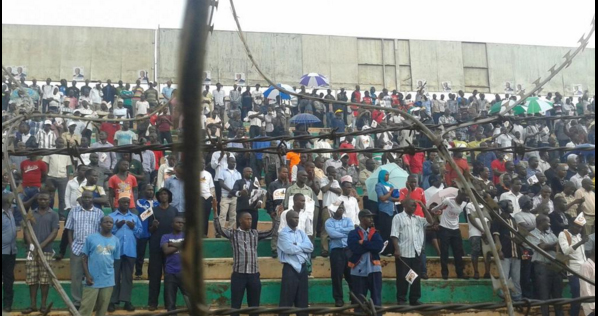 The crowds started forming after the rain.
---
---

Amama got a respectable crowd.
---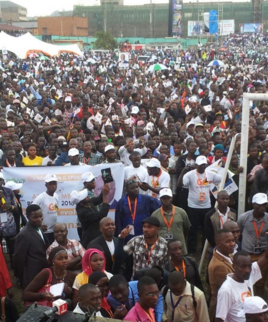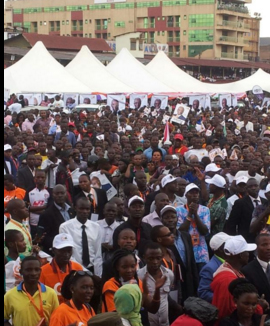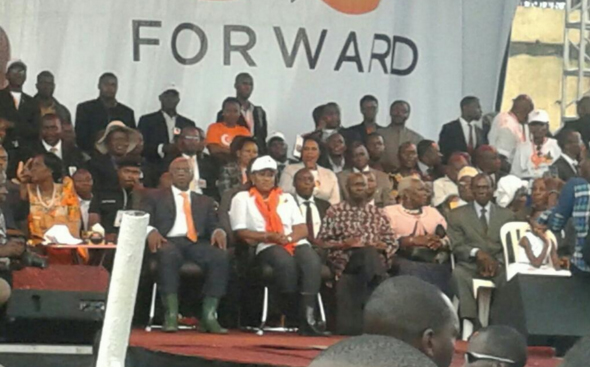 Amama and his daughter Rachel.
---