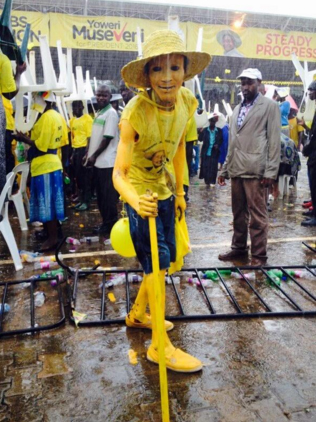 Thousands of President Yoweri Museveni's supporters have turned up at Kololo Ceremonial Grounds to attend his first rally after being declared a presidential candidate in the 2016 general elections earlier this morning.
They braved the heavy downpour to listen to the president who has led Uganda for close to 30 years seek another term in office.
"Don't fear rain, we fought against bullets, so don't fear rain," Museveni asked his supporters.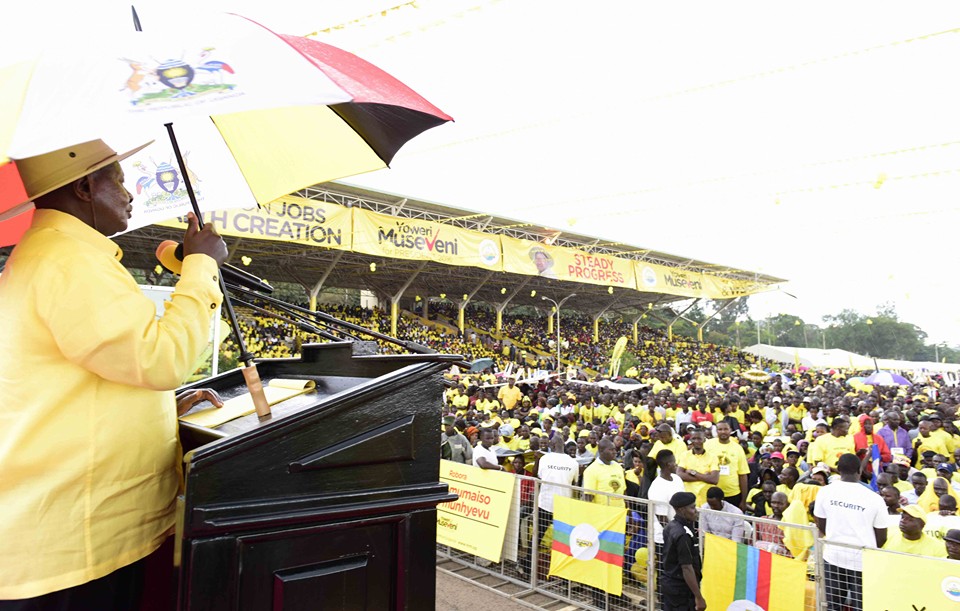 President Museveni addresses a rally at Kololo.
---
The president listed several achievements that he has attained during his time in office.
"Uganda had a population of 14 million people when we took charge in 1986, we are now 35 million," Museveni said.
"Many more children survive on account of mass immunisation. Health indices have continued to improve," he added.
"We're attracting industries and wealthy businessmen to invest in our economy in order to create more jobs," Museveni said.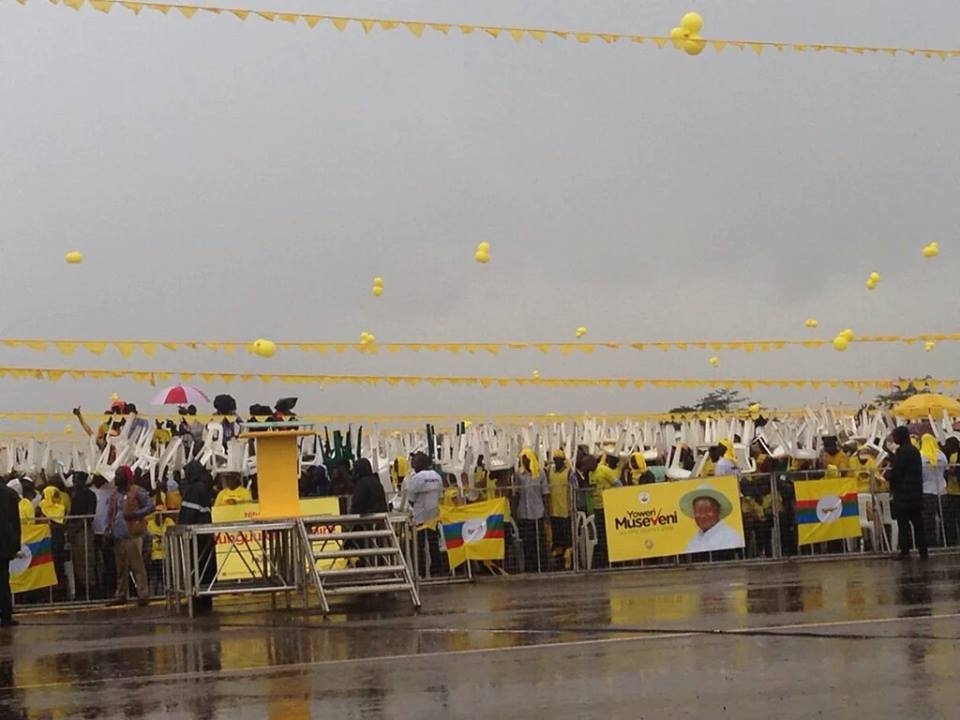 Supporters used plastic chairs to shelter themselves from the rain.
---
He says he has used the past 30 years in power to build a foundation for Uganda that is now on a take-off stage to development.
"I request for your vote to finish what I started plus new development programmes for the country," Museveni said. Among the new things he has promised this time round is constructing houses for UPDF, police and teachers. He also said that government is constructing power dams and developing the countrywide road network.
Several musicians behind the Tubonga Nawe hit including Bebe Cool, Jose Chameleone, King Saha and others also performed at the event.