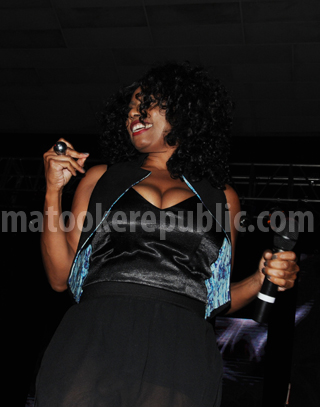 The eighth edition of the Nile Gold Jazz Safari went down at the Kampala Serena Hotel on Friday. 1980s and '90s soul and Rn'B singer Karyn White was basically brought out of retirement to headline the concert.
"I took a break from music 17 ago to raise my daughter. It feels good to be back," she said before she put up a memorable performance of her songs like Secret Rendezvous,  I'd Rather Be Alone, The Way I Feel About You that resonated well with the middle aged audience that was most likely in their teens or above when Karyn White was still a big hit.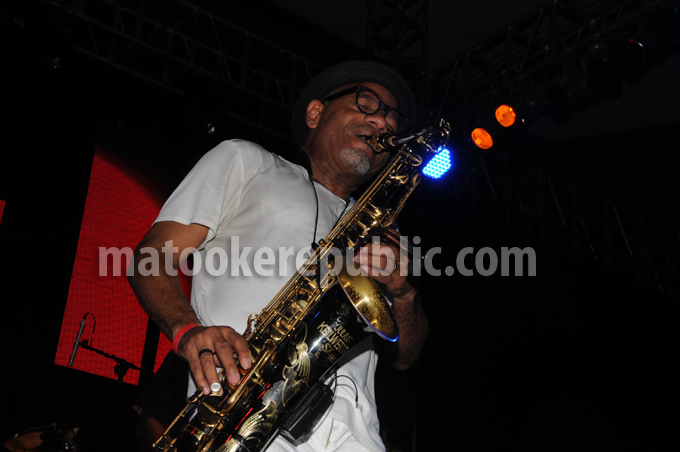 ---
Of course there were many others who didn't know who the hell Karyn White or Grammy Award winning saxophone player Kirk Whalum were, but this was the Nile Gold Jazz Safari, one of the premier music events on the annual entertainment calendar and it was a good place to be seen, not with tickets selling for Shs200,000 and Shs350,000 for platinum seats.
The highlight of the night was when two Ugandan guys got on stage and showed the 50 year old Karyn white some Ugandan love. They hugged and slow danced with her as she sang Can I Stay With You. They even took turns to sing for her, one of them doing a Luganda rendition of her song. She climaxed her performance with her 1988 hit single Super Woman.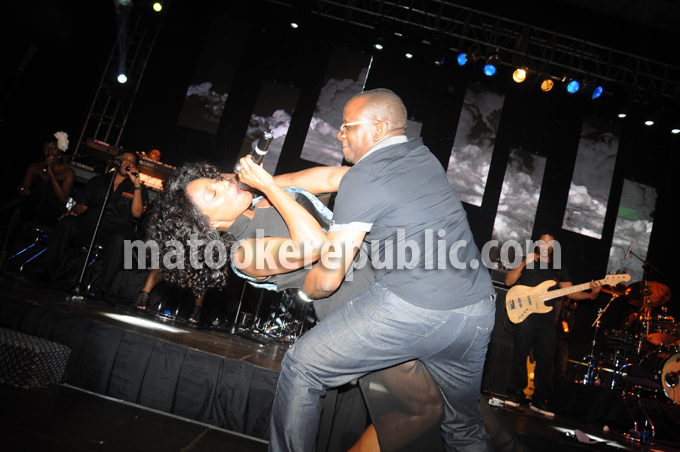 Dude showed Karyn White some Ugandan moves. 
---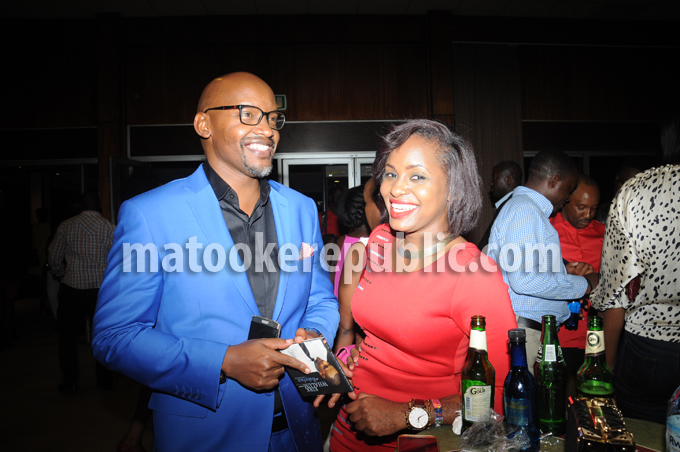 A colourful couple enjoying the concert. 
---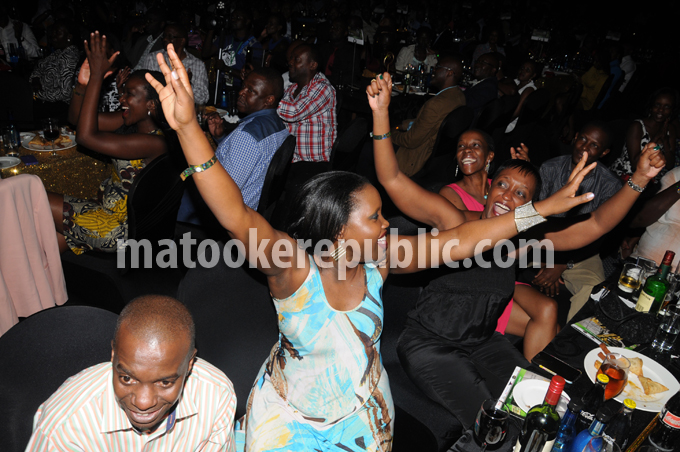 Revellers enjoying every penny of their 350k ticket.
---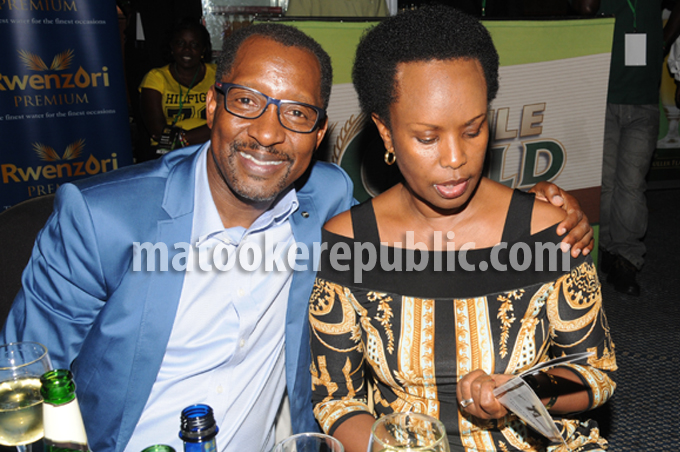 NSSF MD Richard Byarugaba and his significant other. 
---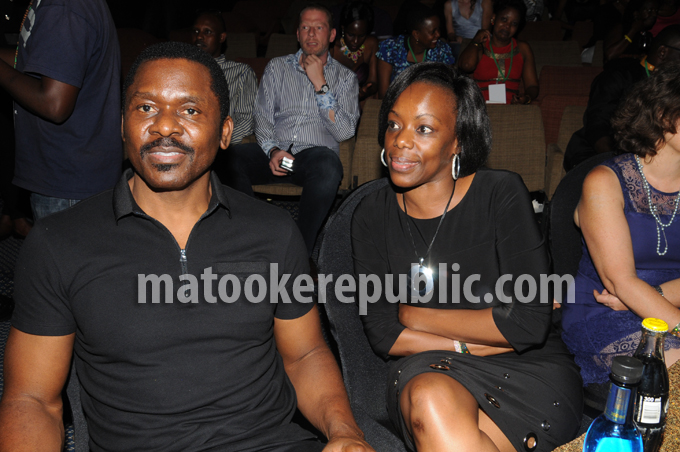 Guvnor's Charlie Lubega and his better half. 
---