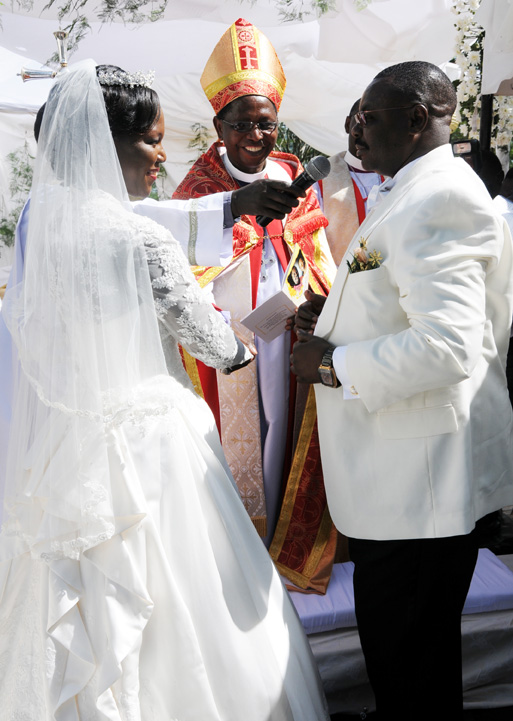 One of the reasons on which Deputy Speaker of Parliament Jacob Oulanyah sighted for filing for divorce with his wife Lady Winnie Amoo was "denying him conjugal rights".
Oulanyah who is also Omoro MP filed a divorce petition in the family division of the High Court in Kampala on July 22.
His wife however denies the claims, instead accusing him of thwarting her attempts to get intimate with him.
Amoo who lives in the US said she even travelled to Uganda and stayed for two months, but that Oulanyah abandoned her, forcing her to go and live with her mother. She says she has not had sex ever since Oulanyah stopped being intimate with her.
"I have been celibate since you left me in February because you are my husband and I have to wait for you to awaken my sexuality, and make love to me as always, as I vowed to you on January 19, 2013. I will honour that until our vow is officially broken," she said.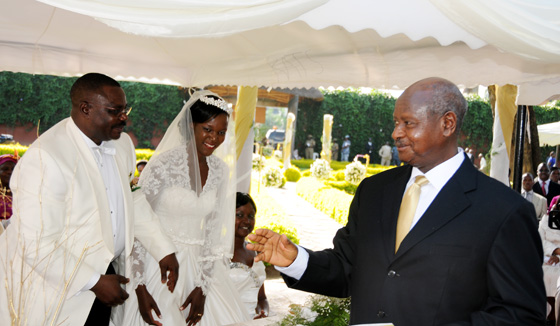 President Museveni greets the couple on their wedding day. 
---
Amoo, however, said she will respect her husband's wish and let him proceed with the divorce. "I welcome it because I need to rest from all the stress. I will give him his wish," was quoted by New Vision newspaper.