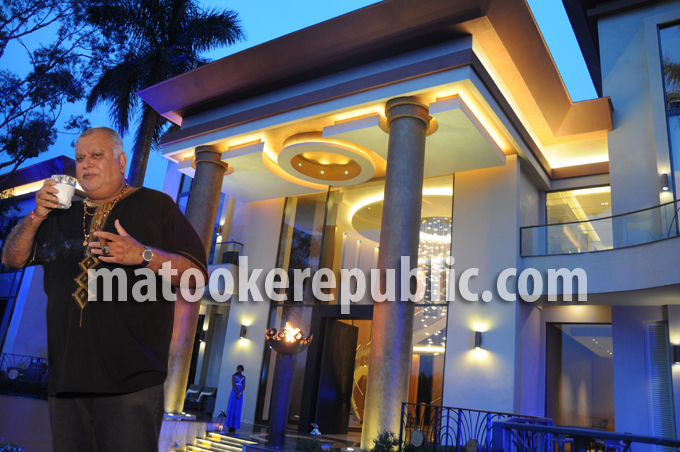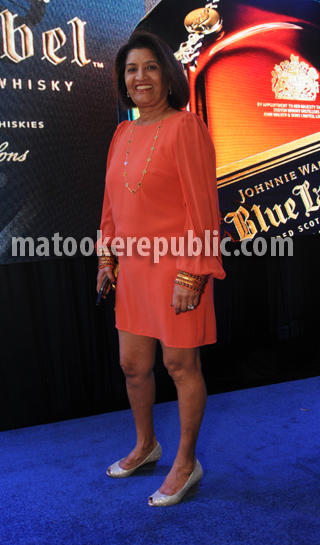 Tycoon Dr. Sudhir Ruparelia hosted guests to a housewarming party at his Kololo residence on Thursday night.
Recognised by Forbes magazine as one of Africa's wealthiest individuals,  Dr. Sudhir hosted an exclusive whisky and food pairing dinne, not your usual housewarming. It was a three-course meal, washed down with Johnnie Walker Blue Label (the most expensive Johnnie Walker label that retails at Shs750,000 a bottle). Of course Sudhir being a cigar lover, there were lots of cigars going round.
The house, located in the Kololo hills commands a good view of Kampala city and someone could mistake it for a five star Hotel.
Uganda Breweries' MD, Nyimpini Mabunda officially handed over Dr. Sudhir's House of Walker Blue Club membership card at the dinner.  This was in recognition of his being one of the most Johnnie Walker customers.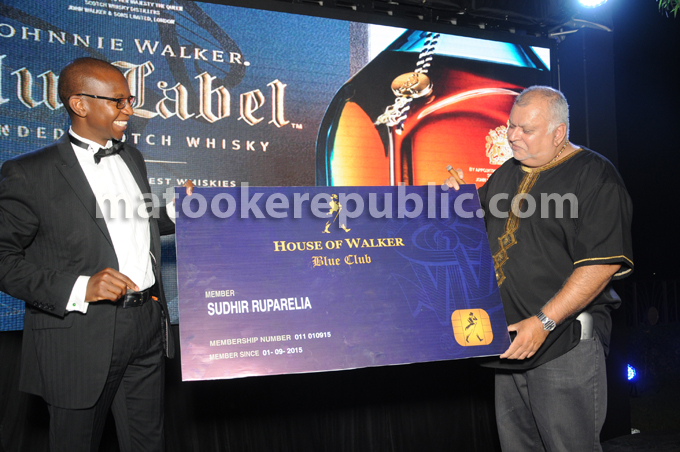 "You've taken your rightful place amongst the world's premier group of Scotch whisky lovers, the House of Walker Blue Club," said Mr. Mabunda.
Dr. Sudhir's guests were also be offered an opportunity to sign up to the Johnnie Walker Blue Label Club. All they had to do was buy a dozen bottles of Johnnie Walker Blue label valued at $2,500.
Joining the club entitles one to a remarkable experience world-wide, including a chance to attend elite worldwide experiences like VVIP Paddock Access to the Mercedes Formula 1 Team Garage, private tours of famous distilleries in Scotland and guided VIP nightlife tours in world-renowned cities including London, New York, Shanghai and Johannesburg.
"I dare say this is one of the best houses in the world, because Dr. Sudhir is a well-travelled man who is exposed to the best properties around the world," Mabunda said.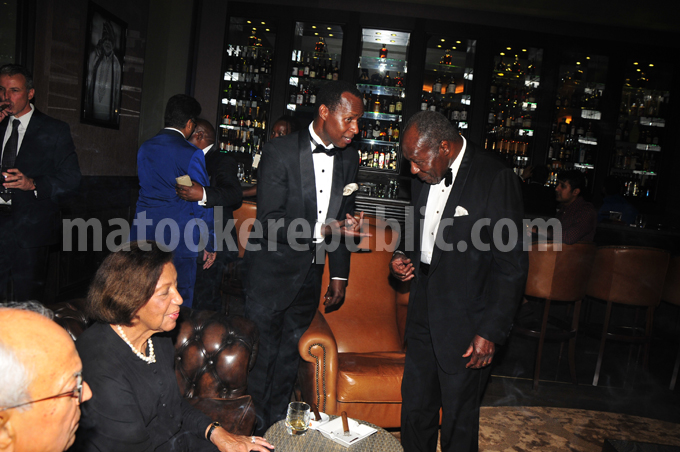 Prince David Wasajja and Dr Martin Aliker at the event. 
---
The house has two bars, a cigar lounge, a swimming pool with a view of the city, underground parking that can accommodate 50 or more cars, steam and sauna, lifts and computerized access among other features.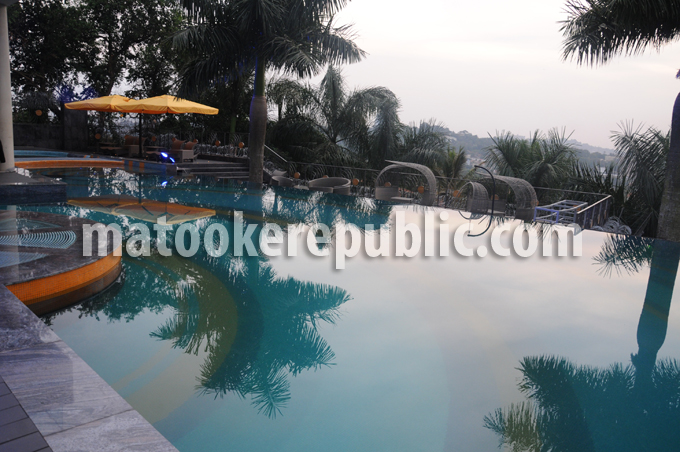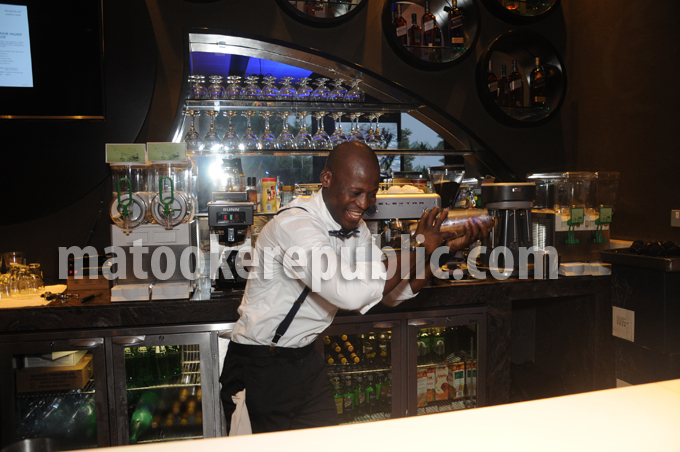 A bar man mixed cocktails at one of Sudhir's home bars. 
---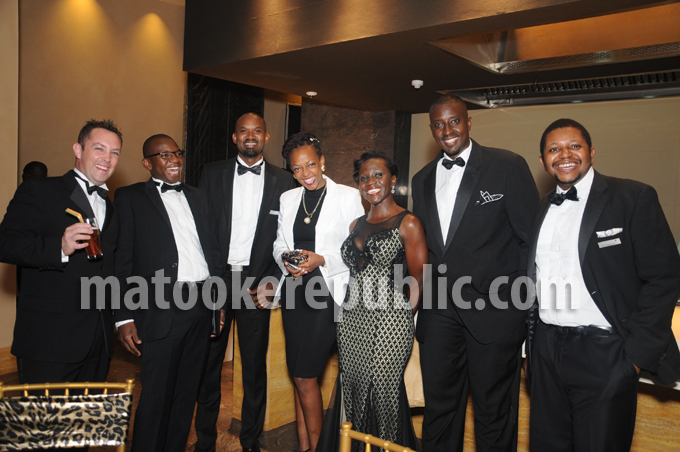 The UBL team at the black-tie event.
---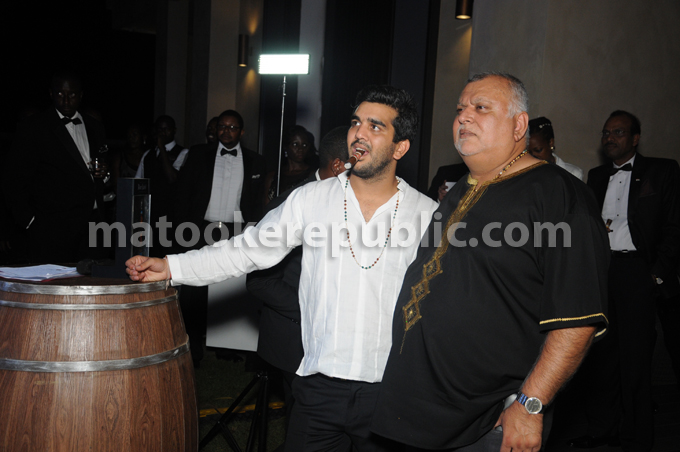 Sudhir and his son Rajiv.
---