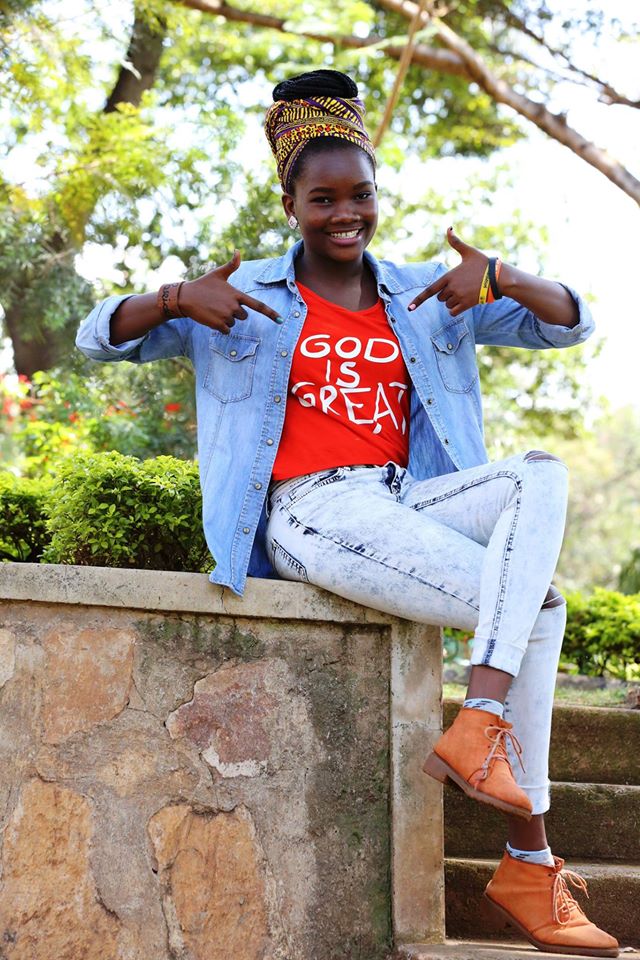 Early last month, KCCA announced a design competition across various media streams including Web, Social Media and Print calling upon creative fashionistas to dress up KCCA's Executive Director Jennifer S Musisi.
The 22-year old Ugandan Akinyi Meram Victoria emerged with the best costume beating competition from across Africa.
Akinyi is a graduate of Makerere University Margaret Trowel School of Industrial Fine Arts with a Bachelor's degree in Industrial Fine Art and Design.
She is also the founder of 'Street Lights Uganda' a nonprofit NGO that focuses on empowering vulnerable street children through art, giving them life skills to become self-sustaining and productive citizens.
Akinyi walks away with a cash prize of Shs1m, and a free stall at a prime location during the Kampala City Festival 2015.  She as well gets a lunch date with Jennifer Musisi.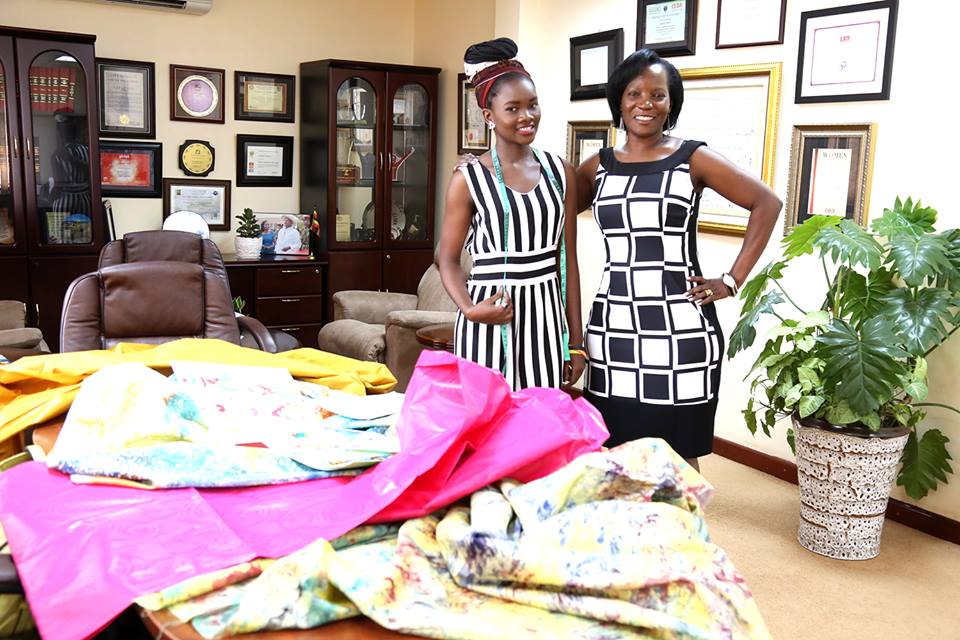 Akinyi and KCCA Executive Director, Jennifer Musisi
---
Kampala City Festival is an annual festival aimed at bringing people together for one big street party. The highlights and marvels include the floats and costumes: the excitement and anticipation included the question of "what will Jennifer wear this time!"
The overriding theme for the 4th October 2015 event is 'Colour', to celebrate a part of our heritage and long standing traditions of a colourful environment, diversity, lifestyles, materials, food and fabrics. Additionally, KCCA is spearheading a Green/Sustainability practices drive.  With a sub-theme 'Eco Fashion', it is a great addition to this year's festival. Eco Fashion involves use of eco-friendly materials and techniques that promote recycling and reuse of particular materials.
The design criteria entailed; Creativity, Authenticity, Comfort – The costumes must be comfortable to allow activities like dancing and walking. Decency and elegance were part of the game.