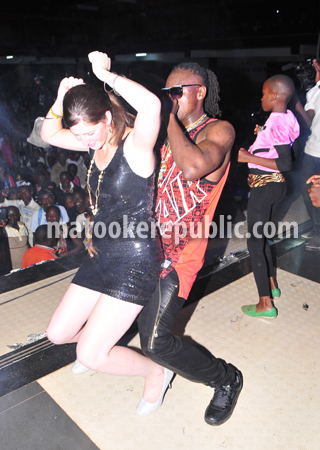 It was full house as Pallaso held his Twatoba concert at Freedom City Mall on Saturday night. The singer was overwhelmed by the turn up and he took to his Facebook page to thank the fans for the love.
"I wanna take this time out to thank God, my family, my fans, my team, my friends, all musicians especially Bobi Wine & Pastor Wilson Bugembe,the band, MTN, UgaWood, Freedom City,Dmark and the Ugandan media for accepting me and loving me for who I am.. The best way to love someone is not to change them but to support them and help them find their true self and be the best they can be!! You guys thank you thank you," he posted.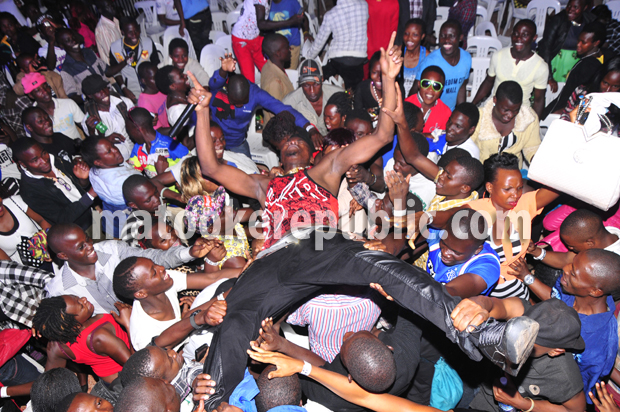 His fans have literally got his back: Pallaso falls into the crowds at the concert.
---
The singer who had spent close to eight years in the US returned last year on the heels of his Amaaso collabo with the Goodlyfe duo of Radio and Weasel (his brother). Blood wasn't thicker than water as he developed beef with Radio and Weasel when they parted ways with their then manager Jeff Kiwanuka who formed Team No Sleep.
Pallaso chose to join Team No Sleep along with Sheebah and his brother AK 47 (R.I.P). Pallaso and Sheebah released hits like Go Down Low and Mundongo under Team No Sleep. However, following the death of AK 47 under unclear circumstances (he allegedly fell and died in the toilets of Dejavu), at their manager Jeff Kiwa's Dejavu bar, Pallaso left Team No Sleep, forming his Team Good Music crew.
He has been riding on Twatoba, his collabo with Nigerian star Davido and he held a concert by the same title on Saturday.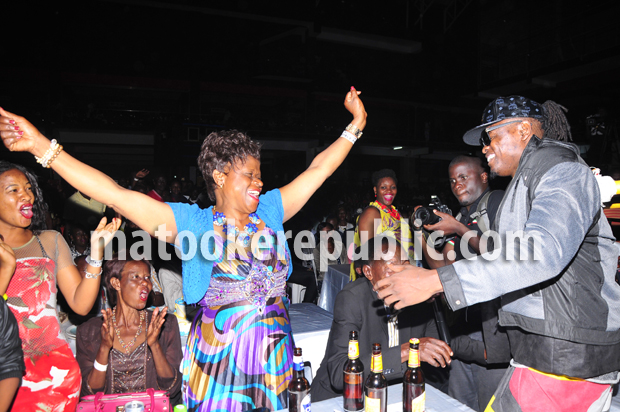 Proud mummy: Pallaso's mum moves to embrace the singer at the concert.
---
His parents and his American baby mama were also in the building. However, big brother Jose Chameleone was away for shows in the US, but he also took to his Facebook page to congratulate Pallaso on the successful concert.
"Nothing is impossible if you got Faith, Endurance and Belief in yourself. From where I come from, we face the world with expectation of both the Best and Worst. That's why we celebrate Victory and try again And again when we fail. I congratulate you Everybody for the Massive support to my Comrade and Brother for "TWATOBA CONCERT" live at Freedom City. You have shown endurance and Proved them wrong – we are Music Men. That's who we are," Chameleone said.
Check out more pictures from the show.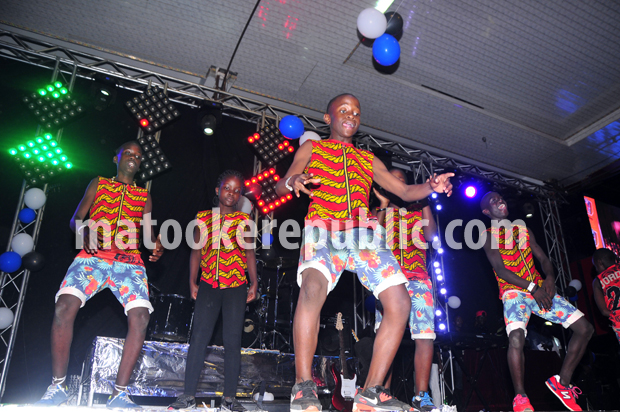 The Sitya Loss Kids pull off their dance strokes.
---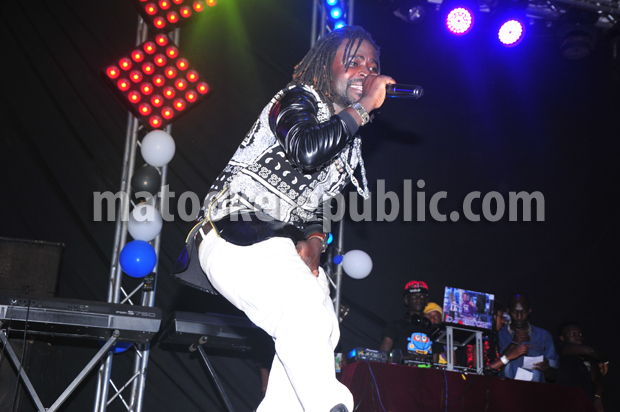 Overnight celebrity. Guvnor who was recently in the news for marrying an elderly woman performs his songe Mukadde, where he professes love for the elderly Swedish woman.
---
The Leon Island singer Guvnor Ace recently got married to Swedish national Mona Lisa Larsson who is almost thrice his age. Click here for the story.
---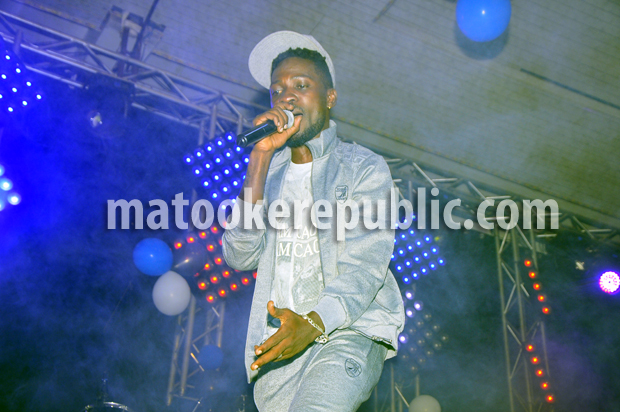 Ghetto president Bobi Wine performs at the show.
---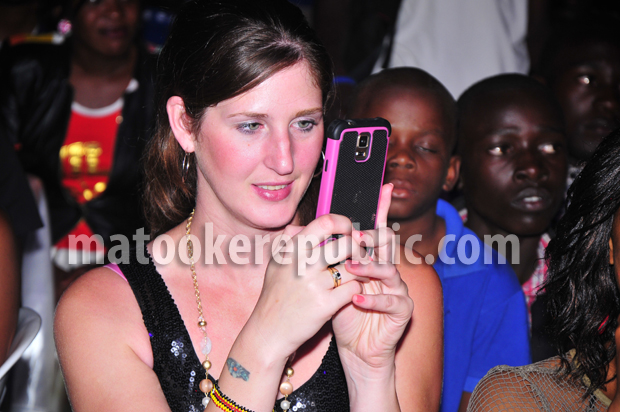 Pallaso's baby-mama captures the action on stage.
---
Pallaso also had another show at Lido Beach on Sunday.