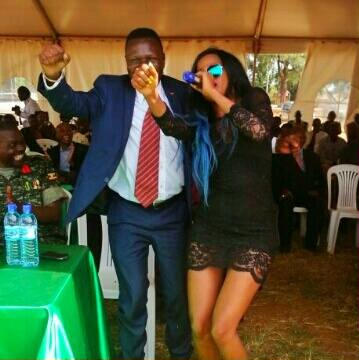 Singer Sheebah Karungi is still the It Girl of the moment. She has proved that even though she carries herself around as a care-free fun loving girl, she can get the high and the might of this land dancing to her tunes. A few months ago it was Buganda Katikiro Charles Peter Mayiga who went Down Low with Sheebah at the Kabaka's birthday and on Saturday, she got DP President Nobert Mao pulling out killer strokes. In May, Mao was reported to be in coma, but DP, the party he leads released a statement acknowledging that he was sick but they said he was not in coma. Prior to the May incident, Mao battled with illness for most of 2014 and he was in and out of hospital. But at least the photos of him dancing with Sheebah show that he still has a lot of life in him. The singer was performing in Gulu, where Mao served as District Chairman from 2006 to 2011, before a failed 2011 presidential bid. Sheebah also made a revelation on her Instagram that she comes a long way with Norbert Mao. Here is what she had to say about her "friend"Mao.
"My friend.. Proud Sheebaholic! ..i remember afew years ago they used to give me shows just to support me with Respect, the conversations, the advise…. The business talks ..i learnt alot from these Gentlemen!! …, Dan, Emma…. & Mr .Nobert ! Thank you for always showing me love & respect!! It was nice seeing you!!@Mr.NobertMao #Respect #GULU #DPPresident.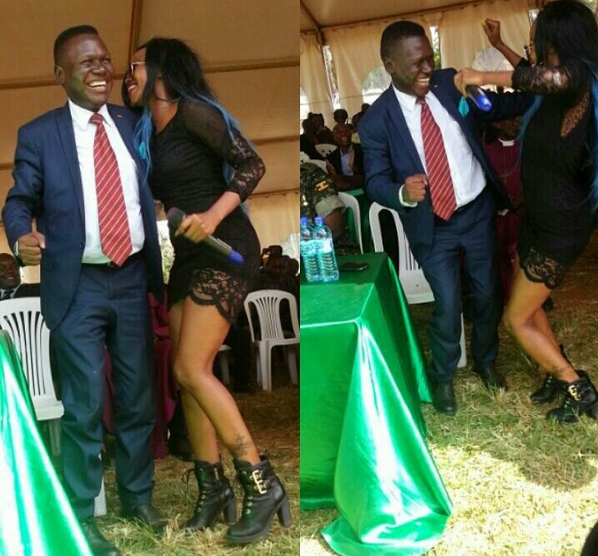 Whatever she whispered in Mao's ear surely cracked him up.
---