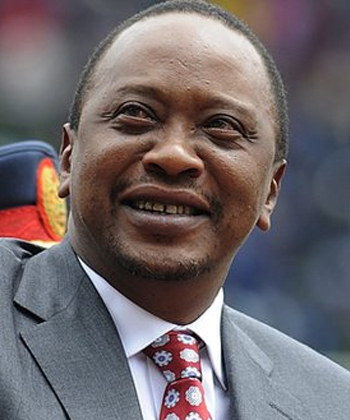 [dropcap]Y[/dropcap]ouths, especially the girls find Kenyan President way too cool, but Kenyan men are finding him even cooler after he has signed a controversial marriage bill legalising polygamy into law. The girls however will not give him thumbs up for this.
It means that in case of civil marriages, Kenyan men can now legally have more than one wife, in line with customary and Islamic laws.
Last month, female MPs walked out of Parliament in disgust after their male counterparts voted to ascent the bill into law.
The female MPs argued that a decision to take on another wife would affect the whole family, including the financial position of other spouses.
Christian leaders also opposed the bill, urging Uhuru not to sign it, saying it undermined Christian principles of marriage and family as Christianity follows the principle of One Man One Wife.
Unlike customary law, where a husband has to seek the consent of his spouse to take on another wife, in civil law, men don't need permission from their other wives.
In essence we guess it means you can no longer catch a Kenyan man cheating … he could be courting his next wife. Splendid days for our male neighbours, but definitely not good for the ladies.
Comments
comments