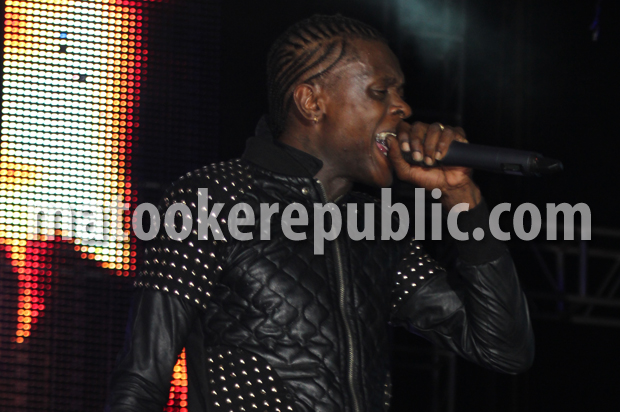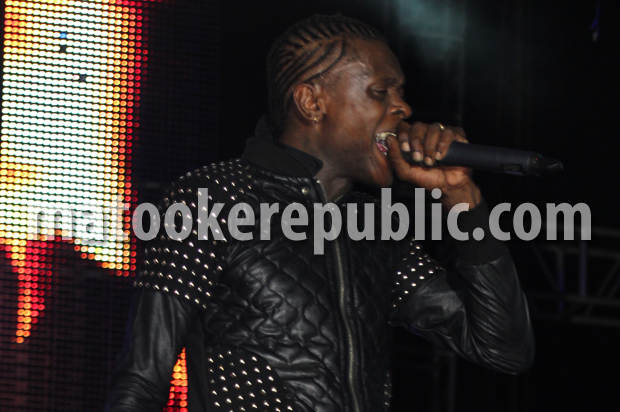 Jose Chameleone didn't hesitate to air out his grievances with Ugandan journalists during his Wale Wale Double Trouble concert at Kyaddondo Rugby Grounds on Friday night.
"Ugandan journalists are so negative. You will make me go back to Kenya where I am received with love,"Chameleone interrupted his Bwelele song to hit at the scribes who were in the front row, covering his concert.
"How can you write that I killed my brother?" Chameleone asked. "You write so many false and negative stories about me …  that Chameleone fought in a bar, and my children read them," he went on.
"I no longer sell myself, I sell my country. I have a fan in this audience who came from Nigeria just to attend this concert. In Nigeria they don't read Bukedde, New Vision, Monitor, Red Pepper, Hello Magazine and so on … they listen to music," he taunted them.
"I am no longer looking at gaining from you journalists. You are the ones who made a mistake and loved me and put me up there. Now the seed you planted is the one you want to kill, and unfortunately you can't put me down," he went them.
"I left my Seguku house because I was looking for peace of mind. Then you wrote that I am staying at my in-laws. What is wrong with staying with my in-laws for a year? I have housed their daughter for many years,"  he said.
"Uganda will not develop when you still have your mentality of using negative stories to sell your papers. Ugandans journalists are bad hearted," the Wale Wale singer said before getting back to his performance.