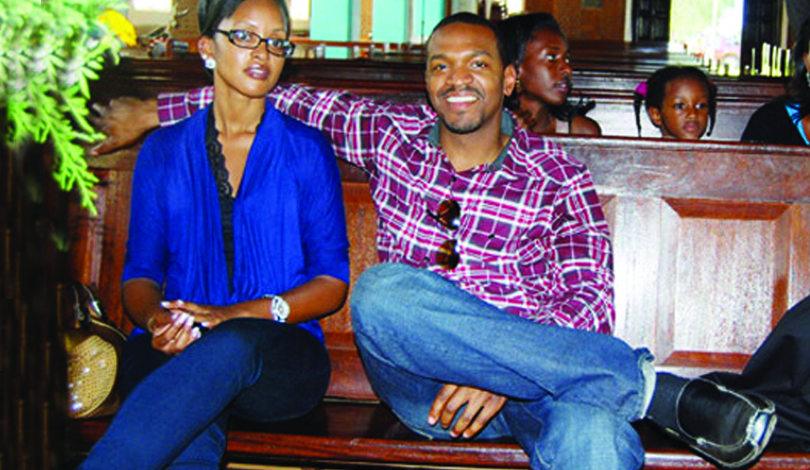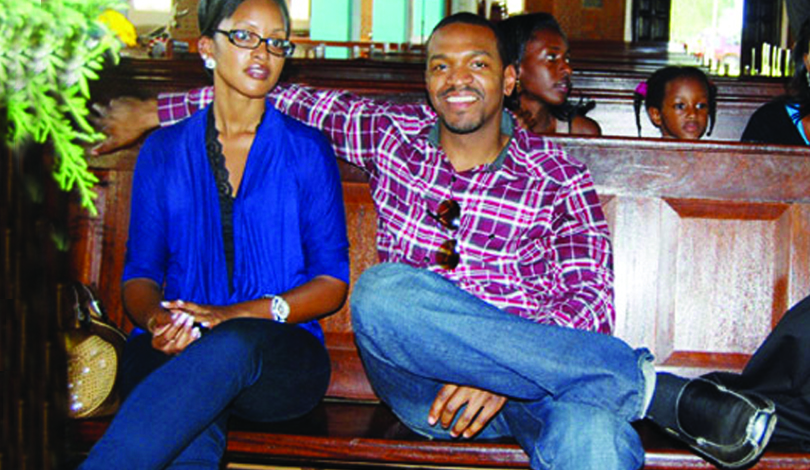 The Oyo Challenge has been trending on social media, since a photo of youthful Toro king Oyo Nyimba Kabamba Iguru greeting Buganda Katikkiro Charles Peter Mayiga while seated cross-legged circulated on social media. Several people have recreated the pose in viral parody photos dubbed the Oyo Challenge, and even the little ones have not been spared as parents had them pose to create hilarious images.
For Throw Back Thursday, we decided to share a photo of Toro Princess Ruth Komuntale's ex-husband, American national Christopher Thomas doing what has now been termed as the Oyo Challenge.
Christopher sat cross-legged with his princess in church, a few days before their wedding in November 2012. Back then, there was no uproar over Thomas' posture, because everyone considered it "American swag."
Well, less than a year later, they announced that they had ended their marriage.