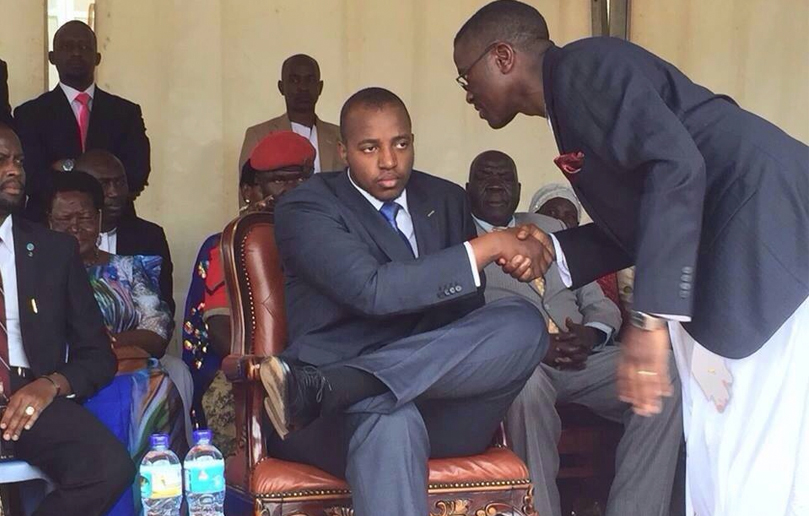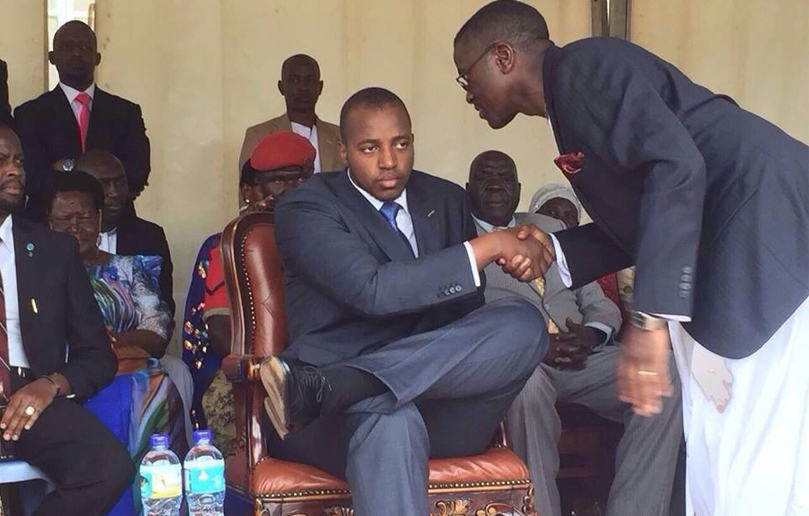 Toro King Oyo Nyimba Kabamba Iguru's sitting posture, especially when he was greeting Buganda Katikkiro Charles Peter Mayiga a Kabaka Ronald Muwenda Mutebi's 60th birthday has caused uproar, with some borrowing former Kampala Mayor Nasser Ntege Ssebagala's "Who grew him" statement to ask who raised the youthful King.
Oyo will make 23 on Thursday was enthroned as King at a tender age of three,  so he wasn't raised like any other children. People were prostrating before him, from the time he could understand and it is only until recently that Prince David Kijanangoma has laid claim to Oyo's throne.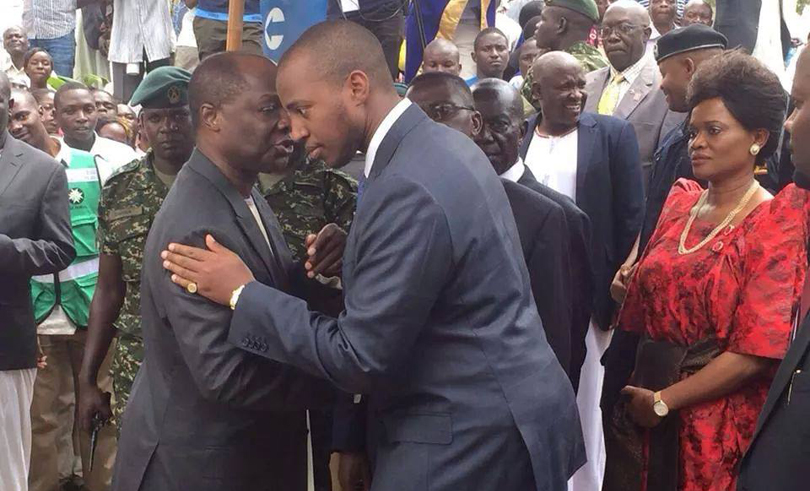 In another picture, Oyo is seen greeting the Kabaka while holding his hand above the elbow, which is also another sign of disrespect, but to Oyo royalists, this showed Oyo exerting his position as a fellow King and an equal to the Kabaka. Either way Kabaka Mutebi was one of Oyo's father figures as he grew up.
Some have interpreted Oyo's posture as "youthful swag."