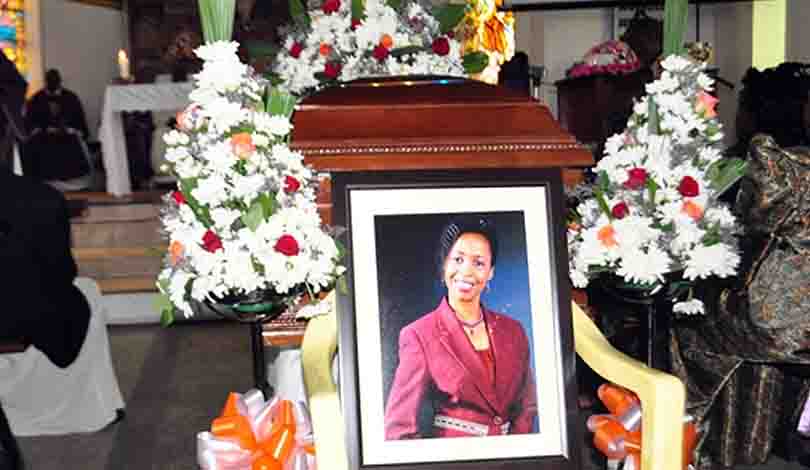 It was a somber moment during the requiem mass for fallen journalist Rosemary Nankabirwa who lost the battle to cancer on Sunday.
In a requiem mass held at Christ The King church in Kampala this Tuesday afternoon, Dr Paula who performed the first operation on Nankabirwa in early January told mourners that after discovering the Nankabirwa had stage four of  adrenocortical carcinoma cancer, she took two days without telling the mother, Ms Rebecca Kibirige, as the chances of survival were slim.
She carried out the first operation on Nankabirwa. "I first met her on January 8th. The Rosemary, I saw was not the girl I knew. She was with overweight, she was in pain and could not even lie on the examination couch," the doctor said.
"On 27th January, I entered Rose's room, ready for the operation. I found her with her mother praying. I told them I also need that prayer because I do not know whether we shall come from what we are going for, we removed the tumour and took her to ICU," she says.
"After her tissue was taken to Makerere and labs in the UK and SA. Results came back and we were told it was stage four of adrenocortical carcinoma cancer. It is a very rare condition and there were slim chances of survival. I took two days without telling the mother," Dr Paula said.
"She was stronger than me. She tried to smile. She requested that we keep a low profile," the doctor said.
Nankabirwa will be laid to rest on Wednesday afternoon in Masaka.