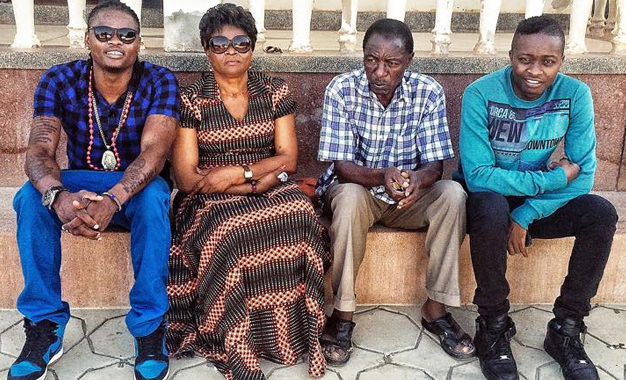 Mzee Gerald Mayanja, the father to fallen singer AK47 has described his last born as the peace maker among the Mayanja singing brothers.
It is not a secret that Jose Chameleone, the late AK47, Weasel and Pallaso have at one time or another been at loggerheads, sometimes breaking into fist fights, but Mzee Mayanja says he has lost the pacifier and the son who brought unity in the family.
"You all know Emma didn't have the habit of getting himself involved in fights," Mzee Mayanja said while grieving his son.
The old man also said he is still at wits end trying to figure out what really killed his son. He said that they called him at about 10pm on Monday night, telling him that his son had collapsed in a washroom of Dejavu Bar in Kansanga. 30 minutes later, he received another call, informing him that his boy had passed on.
"I don't want to insinuate anything. I will wait for the postmortem results," he said when asked to comment about the circumstances under which his son had died, as some people had insinuated foul play.
"But I haven't got a chance to sit with the people who were with him when he passed away. I want to meet them and hear them out," he said.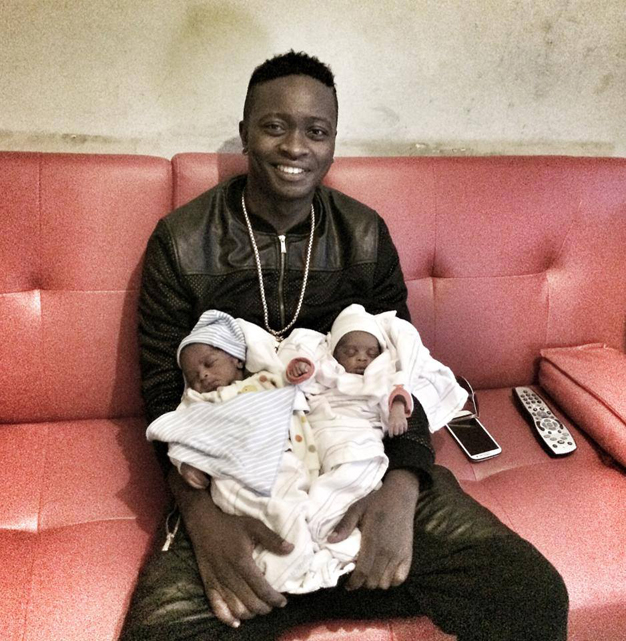 The singer's body is up for public viewing at the National Theatre this Tuesday evening and he will be laid to rest in Mityana on Thursday.
AK47 who was born on 31st October 1990 is survived by three children, including a two year old boy and a set of three months old twins.
May his Soul Rest In Peace.