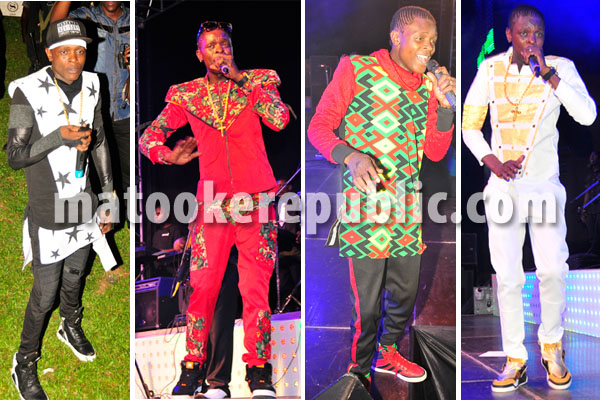 Singer Jose Chameleone's wardrobe changed remarkably in the 2014, going from off the rack to custom made outfits. Right from his
Wale Wale
video, Chameleone has had an edgy dress sense. Urban TV gossip queen Mary Luswata dissed Chameleone, saying he has started wearing curtains!!! We are not here to judge Chameleone's wardrobe choice, but we can tell you who is responsible.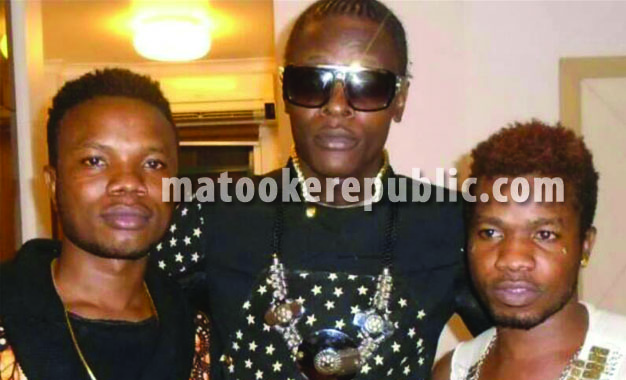 Well, Chameleone has pretty much retained the services of Tanzanian fashion designers who work under the collective Twinz fashion. The three are twin brothers Johnson and Charles, plus blonde haired Cloud who works with them. The twins have also dressed Tanzanian singer Diamond Platnumz on several occasions.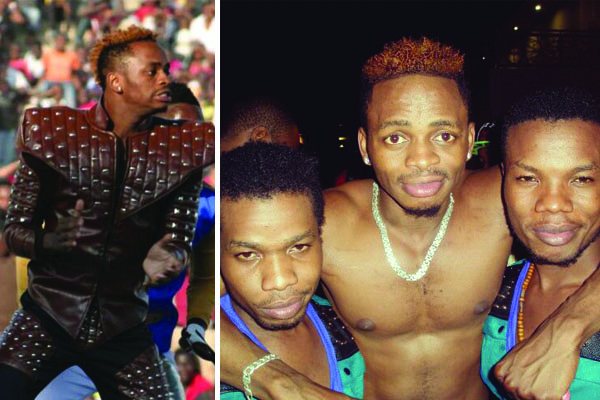 They are basically behind almost everything that Chameleone wears these days and they have also tailored clothes for his sons. Chameleone used to have his outfits sent to him from Tanzania, but since the beginning of December, they have been in Kampala joining Chameleone's already large entourage and they sometimes even get on stage with him to act as dancers. The cheapest outfit these twins make is not less than Shs500,000.