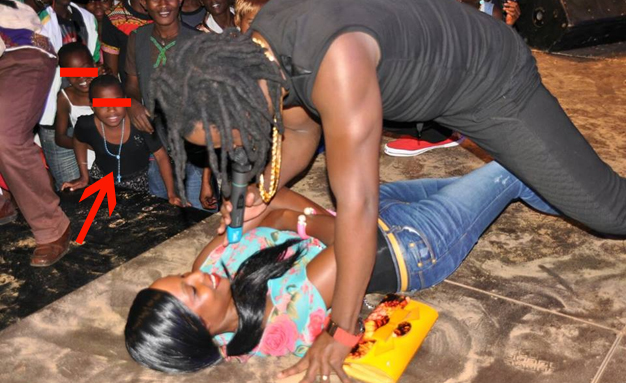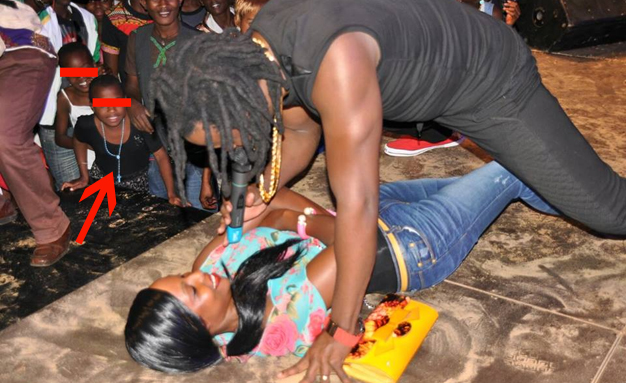 The name Bebe Cool is synonymous with controversy. This time it was his sex simulation dancing at the Christmas show at Resort Beach in Entebbe that is causing a social media uproar.
In the pictures, there are children under the age of 10 at the front of the stage seemingly enjoying Bebe Cool's sex simulation dance antics with an unidentified female on stage.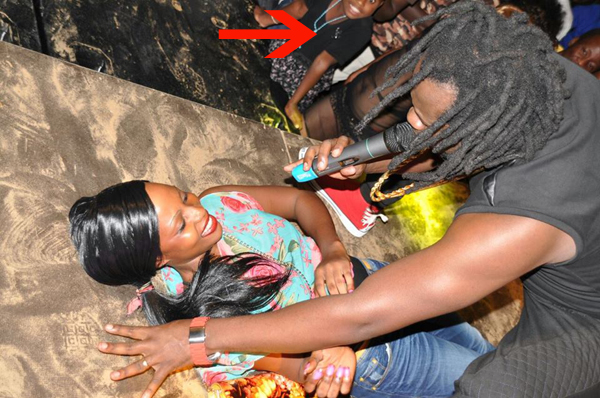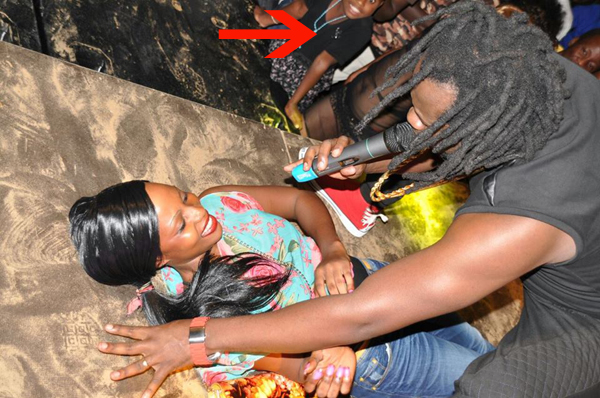 Some are saying Bebe Cool shouldn't have done that at a family show and others put the blame on the parents who were out with their children at that midnight hour when Bebe Cool performed.
 "This is not abt Zuena cos she expects DAT from Taata Allan but its abt de parents who got embarrassed cos I know this was a family show. I ma self grew up enjoying resort on x mas. So it's much of a family ting. If it's in amnesia it wld b fyn," said Hec Fec after someone commented feeling sorry for Zuena.

"I see nothing wrong all international Dancehall Artists do da same….if its fun tym Uganda is not exceptional….if u r offended try nite Church service..for beta atmosphere….if anything wat were da kids still doing out dat late coz it was midnyt..,"  Aaron Paddy M said.

"But he is an entertainer and payed to do so, is he a lawyer or a priest? He is acting his actions. If he behaves like that off stage then u can blame. Naye bwaba ku stage temutukooya byebyo ebintu byamwe!" said  Luwaga Richard.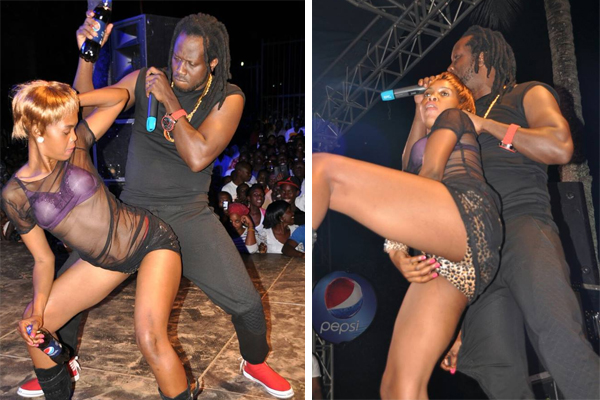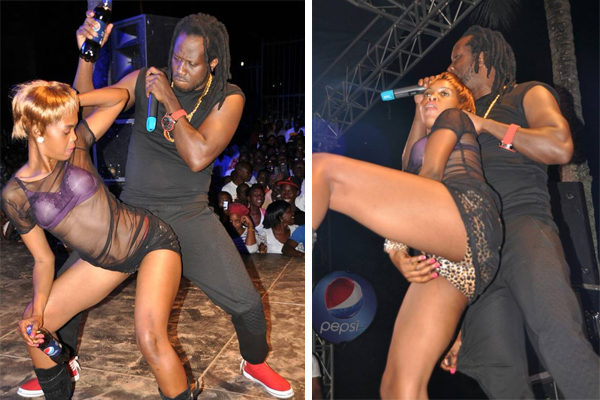 Have you say in the comments section.