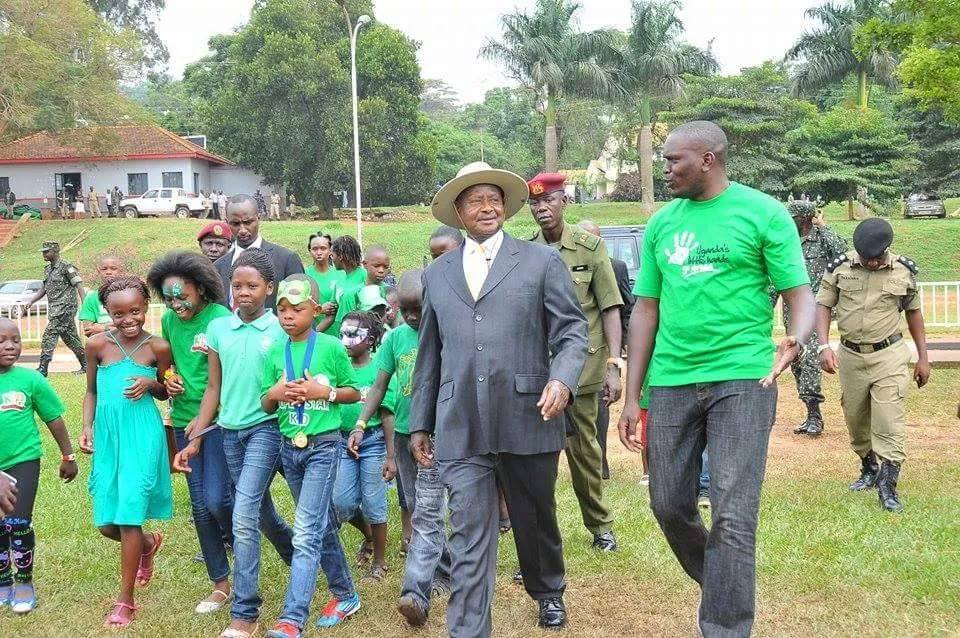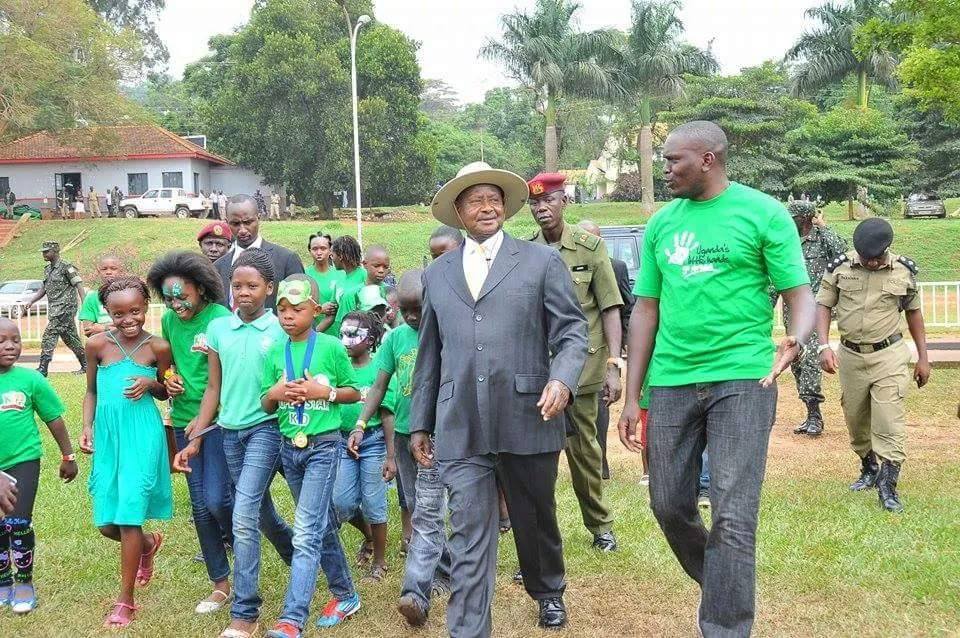 Where there is a crowd, President Museveni picks interest. This time the crowd was made of tens of thousands of toddlers but still Sevo addressed these future voters. This time the message he spread was about planting trees.
Jjajja Museveni partied with the children at the annual Super Kids Green Christmas party that was held at Kololo Ceremonial Grounds on Sunday.
The event organised by Uganda's Little Hands Go Green CEO Joseph Masembe aims to promote envirnomental conservation among Uganda's children, while having fun at the same time.
Here are some pictures from the event.