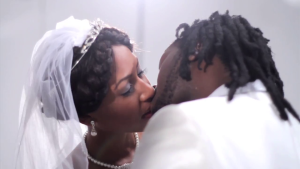 Bebe Cool shot his Everywhere I Go video at the beginning of this month in Johannesburg, South Africa.
The video has a steamy scene of the singer kissing a South African video vixen. That would rub any man's wife the wrong way, but Gagamel first lady Zuena Kirema was present during the shooting and kept smiling when the director asked Bebe and the model to repeat the kissing scene so he could have a perfect shot.
"I don't mind because it was just acting. Besides, I got married to a star, so those are things I have to bear with," Zuena said.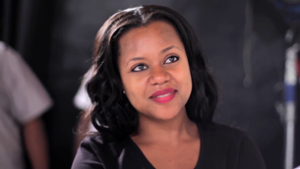 Meanwhile Bebe Cool released behind the scenes images of the video shoot and he said he will be releasing the video on January 1st 2015.
The video was shot by South African God Father Productions who have also done videos for Mr Flavor, Burna Boy and Diamond Platnumz among other musicians.