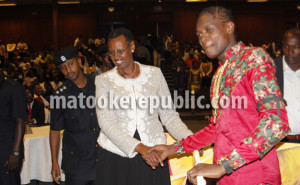 There was a scare that singer Jose Chameleone's One Man, One Show, One Million concert held at Kampala Serena Hotel would flop because by the time the singer started his performance, shortly after 8pm, barely half the hall was full.
Blame it on Ugandans turning up late for shows, the hefty entrance fee or several events happening on the same day, Chameleone was visibly not his usual animates self when he kicked off his show with Wale Wale, but at least a very important guest, the First Lady of Uganda, Janet Museveni who also happens to be the Minister of Karamoja Affairs was in the audience. In fact Chameleone kept referring to her as his mother (those things of fixing himself in the first family)!
Guests including celebrities and big wigs like tycoon Charles Mbiire kept trickling in and by 10pm, the singer who was performing his second set at least had a sizeable crowd.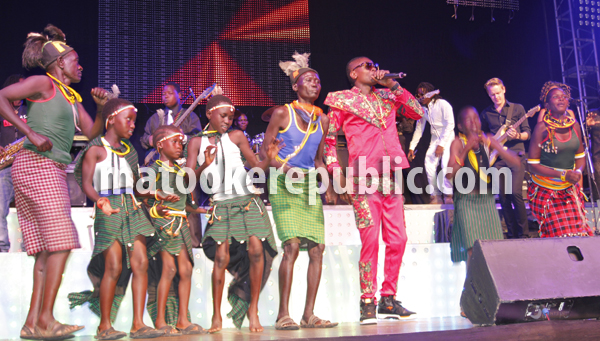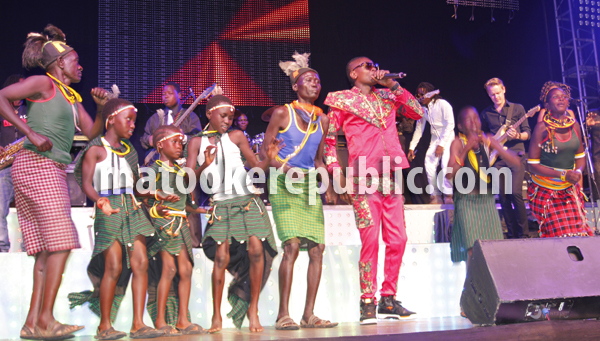 The aim of the concert was to raise funds to build latrines and boreholes for people in Karamoja region and that explained the hefty entrance fee of Shs1m for platinum, Shs500,000 for gold and Shs200,000 for silver.
How he went to Karamoja
Chameleone says that had it not been for his wife Daniela, he would never have gone to the Karamoja region.
"I missed a flight in Arusha sometime back and I decided to take a road trip. I was wowed by the scenery. When I returned home, I shared the pictures with my wife and she told me that Karamoja was just as beautiful."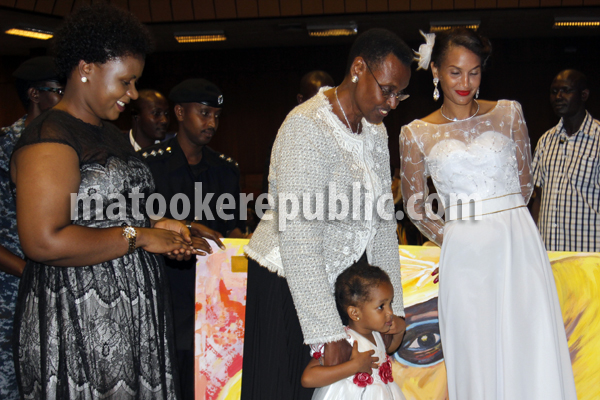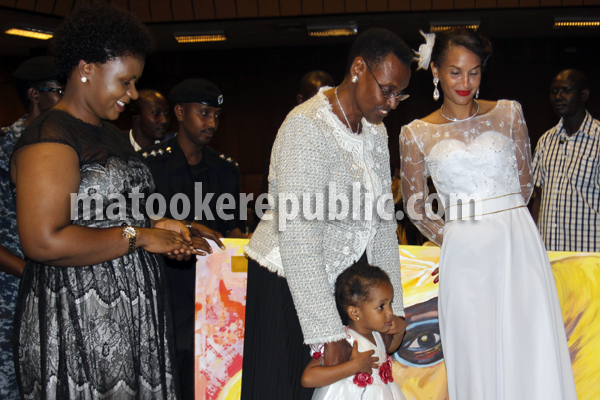 The singer decided to take a film crew to shoot his Wale Wale video in the region. But he was touched by the living conditions of the people and he decided to lend a helping hand.
In her speech, Mrs Museveni heaped praises on Chameleone for having a helping heart.
"I want to salute Chameleone. These days, it's everyone for himself and God for us all, but Chameleone as this giving spirit. Thanks for the early Christmas gift for the people of Karamoja," she said.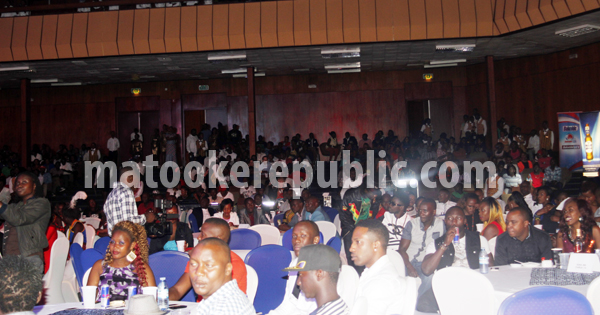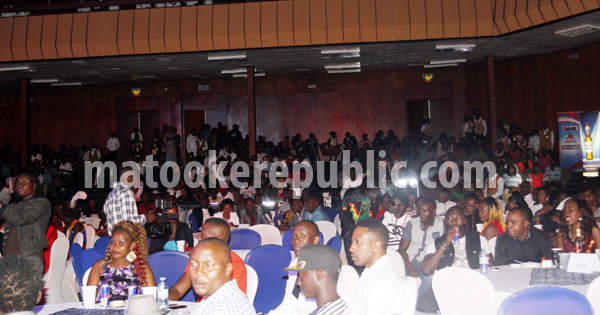 Chameleone did not fill Serena, but he at least had a respectable crowd. We are sure his excuse for not filling the venue will be that not everyone can afford to part with a million shillings.
Click here for photos from the concert …