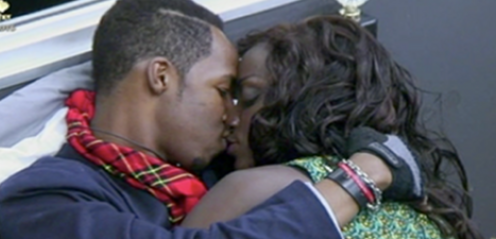 Uganda's Big Brother representative Ellah and Tanzania's Idris are all lovey dovey like a pair of smitten kittens.
The two first sought solace in solace in each other's arms last evening when Big Brother announced the new twist of the "fake housemates" including Uganda's Denzel Mwiyeresti.
Ellah did not take the news of Denzel's arrival lightly and it could show on her face that all was not well, as she thinks she now has to share the country's votes with Denzel. But she consoled herself saying that she is a beauty queen who has survived six nominations yet Denzel only spent a week in the house last year.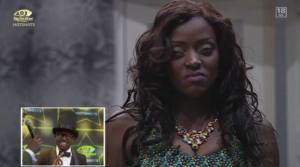 The pressure was visibly too much and she got into bed with Idris and cuddled. The two talked in hashed tones and finally kissed as Butterphly and JJ looked and cheered them on. The two have been close for a while now and this climax doesn't come as a surprise. Idris is known for his relations with the ladies of the house and seems to be a big fan with them.
But if we thought it was just to ease the pressure, the love bug has either bitten Ellah or she is playing the game as she has been kissing Idris even today.