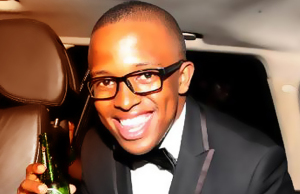 Charlie Denzel Mwiyeretsi is back in the Big Brother house. He was one of the 10 former housemates announced as surprise new housemates in this season of Big Brother.
Mwiyeretsi spent only one week in the Big Brother house last year, and he was most remembered for spending all his time in the house wearing just boxers.
Well, the bad news is the Denzel is not in contention for the $300,000 (Shs808m) prize money as he is a fake housemate to play on the minds of the real housemates. This is just one of Big Brother's pranks.
The other fake housemates are Vimbai (Amplified) from Zimbabwe, Elikem (The Chase) from Ghana, Leonel from Mozambique (Revolution) and Luclay from South Africa.
The others are Tanzania's Feza (The Chase), Zambia's Sulu, (The chase) Botswana's Miss P (Amplified Season), Malawi's Natasha aka Mama Africa (The Chase) and Nigeria's Uti.
Denzel promised more entertainment and no clothes.
NOTE: These are not real housemate but the housemates think they are real and will compete with the housemates. Also remember they will be no voting this week. The fake former housemates will be in the house for a week.
Former Miss Uganda Stella Ellah Nantumbwe is the Ugandan representative still in contention and she stands a good chance to win the money as Uganda, Rwanda and Kenya are fully behind her. Tanzania and Ghana have also voted to keep her in the house when she was nominated.
Bebe Cool will also perform at the eviction show next Sunday.