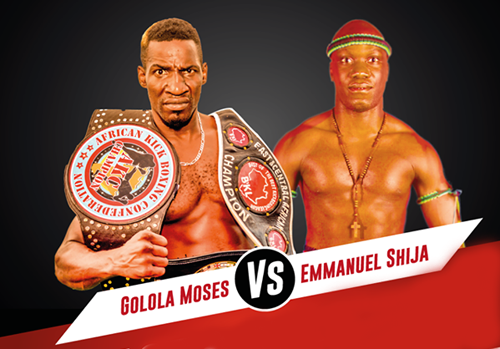 If he could fight just half as good as he talks, no one would beat kick boxer Golola Moses of Uganda.
He suffered a defeat to American Richard Abraham at Speke Resort Munyonyo in September, but he says he is more than ready for his fight against Tanzania's Emmanuel Shija in the East and Central African title bout tomorrow.
The fight will be at Crested Crane Hotel in Jinja.
"The losses I suffered were in the Old Testament, but this is a New Testament with a new Golola Moses," he told Dembe FM from his camp in Mabira forest where he is currently holed up in training.
Tomorrow is not next year, so we shall soon know whether the man with a PHD in pain is now in a New Testament in just a matter of hours.
Entrance to the fight will be Shs10,000 for the ordinary section and Shs20,000 to the VIP section.
Tomorrow we shall tell whether he can really kick people or he can only kick MTN Zone to zero (using words of course).
Comments
comments