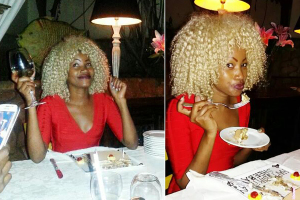 2014 has been the break-out year for Ice Cream singer Sheebah Karungi. The Team No Sleep leading lady had all reasons to celebrate her 25th year, a year that she finally became accepted as a star.
She dropped out of school in S.3 when she was only 15 and started her musical journey as a Karaoke dancer, so she had all reasons to party hard because her 10 year hustle is finally bearing fruit with club bangers like Twesana, plus Mundongo and Go Down Low that she did with Pallaso.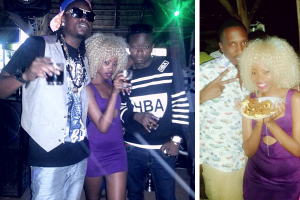 "Cheers to life..!! I'm not only alive but am also living!"
It was cake, shisha and hard liquor shots at her birthday party and she had a message for all those who think she is living dangerously.
"Calm the F down and just let me be. 10 years ago, I joined this industry as just a karaoke dancer and I don't remember anyone giving a damn and now you all up in my business like u know quarter about it."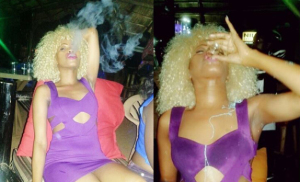 "I'm turning 25. Yes… I'm not growing older, I'm getting better! Proud of my hustle thank you God for all the blessings you've given me this year!"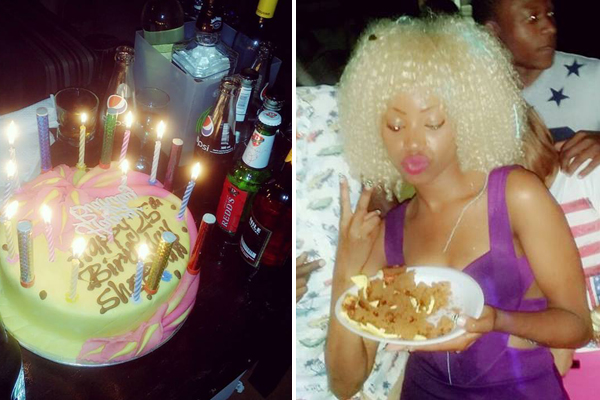 Sheeba who lives her life the 'Jesus Take The Wheel' way, says she doesn't know how she is still alive and thanks the Man above for being in control.
"That Man above knows my story more than anyone in this world! I take life too easy that I forget the world can be evil. I don't know how am still alive and still got a heart too … a heart to love, to let go and to learn to start over, to forgive, to cry… to work harder. All these are blessings! Keep guiding me and I will always follow you," she posted on her Facebook page.
"2015 I'm so ready for you and all your challenges. Thank you God for another year. Bless me with more wonderful years," she added.