Already a box office hit in India, Luzira: Escape From Uganda was premiered at the Kampala Serena Hotel on Friday.
The film is a work of fiction depicting a young Indian family which found itself entangled in a double murder plot while residing in the Kampala suburb of Naguru. Directed by Rajesh Nair, a 36-year-old Indian filmmaker, the film is said to have cost $1m (about Shs 2.5bn).
The action thriller features car chases, well choreographed fights and torture scenes. Award-winning Indian actress and former beauty queen, Rima Kallingal, is in the lead role as the housewife and mother who is wrongfully accused of murdering two people and is sent to Luzira prison.
Ra Parthieban, is the loving husband and father who hatches a plan to help his wife escape from Luzira. Ebonies' Sam Bagenda aka Dr Bbosa plays the mayor while Michael Wawuyo plays detective.
Anita Fabiola plays the mayor's daughter while Jose Chameleone plays Don Dada, a drug and also provides music to the film. Iryn Namubiru's music also featured in the movie.
It was shot over two months in over 60 locations in Jinja, Kampala and Entebbe. The movie starts screening today at Acacia Mall's Century Cinemax.
 How the Ugandans fared:
Jose Chameleone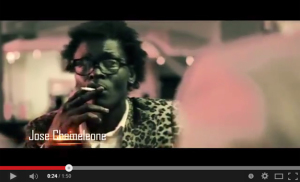 Jose Chameleone acted drug lord Don Dada whose diamonds worth $9m were stolen. He also had a musical performance in the film, typical of Bollywood movies. He delivered his lines well, but with his Afro hair and scraggly face, he looked more of a drug user than a drug lord. We give his performance 6/10.
Anita Fabiola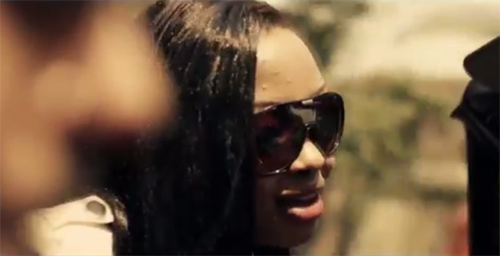 She is famous for hosting the Be My Date show on NTV acted the mayor's daughter who got involved in diamond dealing and lost her life. She looked good, with her light complexion you would confuse her for one of the Indians, but her line delivery was mechanical, like she was reading directly off the script. We give her 6/10. Basically, she did her job.
Sam Bagenda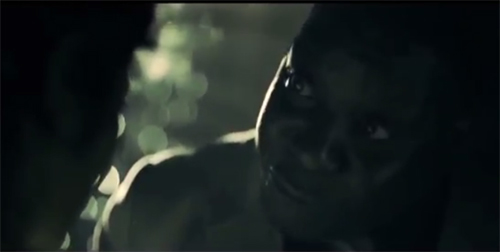 The man popularly known as Dr Bbosa showed that experience really, having been an actor for more than 20 years. He played the role of Kampala Mayor and he nailed it. His facial expressions, communicated it all, without him having to say a word. Little wonder Chameleone said he wants to learn more from him. We give him 10/10. We wish he had more screen time.
Michael Wawuyo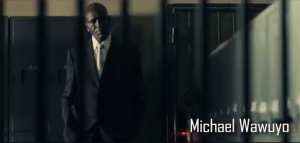 He is a film veteran in Uganda. Wawuyo Sr acted a detective and he nailed his part. He was sceptical and yet confident like a good detective. Everything looked real and you would think he wasn't acting. We give him 8/10.
Wilberforce Mutete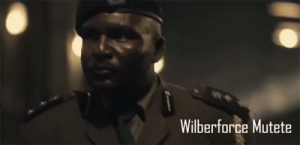 The veteran acted the superintendent of Luzira prison. He was ruthless and memorable. The torture scene and the car chase which he led increased the adrenaline. We give him 9/10.
Brenda Nanyonjo
The Miss Uganda CEO acted as a mother whose son went to the same school as the Indian family's daughter. Her performance was decent, like any loving mother. We give her 6/10.
Josephine
She acted in a bar scene, with Don Dada (Jose Chameleone) telling her how he had been double crossed and lost his diamonds. At the premiere, she said she was hired as a make-up artiste but the director offered her a role. For someone who was just dropped into it without prior planning, she did a decent job. We give her 6/10.
 The sponsors
$1m that was spent on the film is a lot of money for a Ugandan production, but it's peanuts to producer Girisch Nair of Technology Associates that financed the film. The Ugandan based company is an IT firm operating in five other African countries including Nigeria and Kenya, supplying ATM machines among other services. They make over $35m a year.
 Click here to watch Luzira: Escape from Uganda trailer