Singer Desire Luzinda has gone out of the public eye ever since her nude pictures were leaked by her Nigerian ex-lover Franklin Emoubor Ebenhron on Friday.
Some media outlets speculated that she had gone into hiding in her village of Ibanda, but we can exclusively reveal that the singer is very much around town.
She stopped updating her Facebook page last Thursday but the social media bug is still biting and she couldn't avoid updating what is going on her life, however, this time on her Instagram feed.
The mistake she made was not disabling her GPS on her mobile phone while using Instagram. When GPS is switched on, Google maps can locate your location and we used her Instagram feed to map her current location.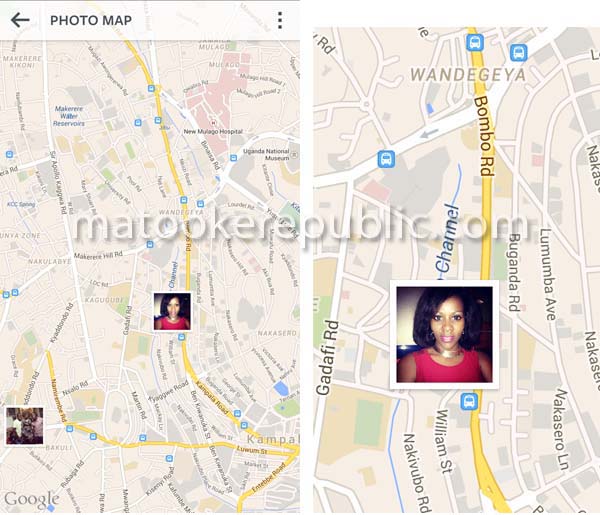 She is on currently somewhere at Bombo Road, just before the Wandegeya traffic lights. We cannot disclose the actual location for her own privacy as thousands of fans especially the lads who liked what they saw might storm her place.
In one of the Instagram updates, Desire posted "Tononya" meaning, don't look for me and in another she posted a photo with two other gorgeous girls with the caption "I will keep here for some time since Facebook enemye."
She also don't seem bothered by the leaking of the nude photos judging by the tone of her posts. She has taken the scandal in good stride and is playing along the Desire challenge joke where people pose recreating her now iconic inverted V-sign. "Spread the love and do the challenge," she says in response to one of the pictures and in another she can't help but laugh at an update from a Twitter parody page of Seya.