One man's trash is another man's gold. Have you upgraded your phone and are looking for a buyer for your old one? Do you want to throw away those shoes you haven't been wearing for two years? Wait a minute, you can get rid of them but still make money off them. How? Just sell them … on OLX and it's free to post an ad.
Global online classifieds company OLX is now operating in Uganda and you can sell anything from a T-shirt to a car or a house. Just go to your phones Play Store and download the OLX app to begin buying and selling stuff. Alternatively, you can check out their website on www.olx.co.ug.
Radio and Weasel are the company's brand ambassadors and they feature in a series of adverts with their Ntunga song remixed to Tunda (sell).
However, to avoid conmen, ensure you meet people who are buying your stuff or those selling in public places. Some crook can direct you to an alley in Bwaise and they steal your iPhone.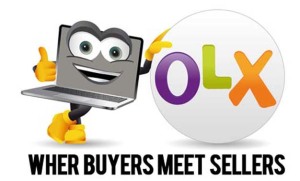 About OLX
The company operates local online classifieds marketplaces more than 106 countries worldwide. Originally founded in March 2006 by Internet entrepreneurs Frenchman Fabrice Grinda and Alec Oxenford, OLX is now owned by global media and digital company Naspers of South Africa. Naspers is the same company that owns, M-Net, DStv and Gotv.