Let's just face the facts. President Museveni is still the people's darling leader. One Hajat Namuddu Kitamiisi and Betty Nakayiza welcomed President Yoweri Kaguta Museveni to Masaka in very heart warming fashion.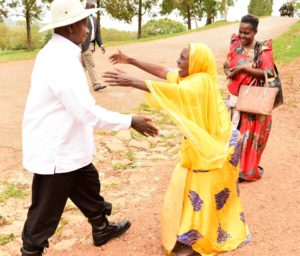 The President was heading to, Buddu Radio Station to speak to the people of Buganda region on land and other issues.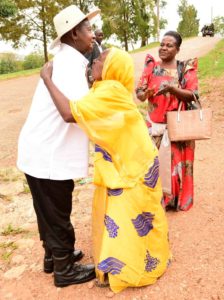 Well, they say a photo speaks a thousand words. Make your deduction from this.
Comments
comments