If you thought the talk of illuminati was only in the music world, well even now the government is buying the idea. According to Internal Affairs minister Jeje Odongo, the serial murders in Katabi in Entebbe and Nansana that have claimed lives of 20 women are due to Illuminati.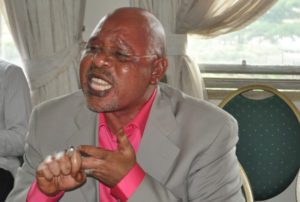 He stated that the motive of the murders is to get human blood and body parts for ritual purposes.
Businessman, Ivan Katongole is behind the serial murders in Katabi Town Council and Nansana Municipality in Wakiso district according to minister Odongo.
Odongo told Parliament today that, Katongole facilitated the murder of the women in the belief that it would enhance his businesses including his commercial building under construction at Kasenyi landing site.
"There is strong evidence linking suspects and Katongole. Some suspects were found with forms given to them by Katongole to enlist in Illuminati. Others have 999 (sign of Illuminati) tattooed on their bodies. Katongole is physically linked to the death of Nakimuli Rose because he was in her company the night she was killed." he said.
Comments
comments