The Azam Uganda Premier League campaign for 2017/2018 kicks off next week on Tuesday and Wednesday, with various clashes across the country giving the big guns an early opportunity to stake their claims..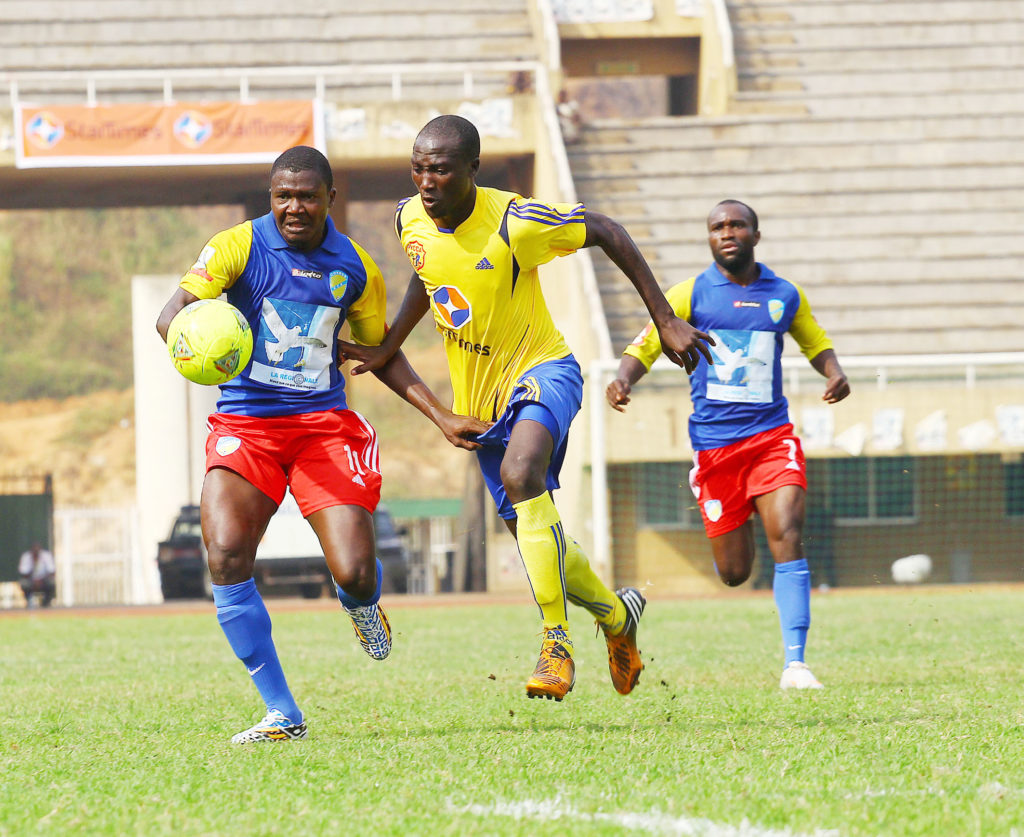 After a long break filled with international games and a fair few significant player switches over the local transfer season, the Azam Uganda Premier League is back. The stage is set. After three months of a hiatus in the country's premier soccer competition, the wait is over. A new contest for domestic superiority will kick off on Tuesday September 12 with six games on the menu.



KCCA FC, the League champions and the dominant local team after winning a first-ever League and Cup double open their title defence at home against Maroons, chasing a third league title in a row under coach Mike 'Ray' Mutebi. KCCA were so strong at home last season they lost a single game and drew another, with the remaining 13 games out of 15 all won. It was upon that foundation that the club held off SC Villa's challenge to win the title with an eight-point margin. With even better resources this new season, the work is cut out for the rest of the challengers.
SC Villa, the second-placed team and KCCA's most notable challengers last season kick off their campaign with a home duel with Soana at the Masaka Recreational Stadium, chasing a first title since 2005. But with poor organisation in excess and no new recruits that make the heart race, it is likely that Villa will even surrender their title of main challengers to Vipers SC this year.
Vipers, who finished a distant third last season, underachieved last year and anything less than a formidable title challenge is guaranteed to see heads roll. The 2015 champions kick off their campaign away to Bright Stars. A number of impressive additions have been made by the Kitende-based club, with former KCCA man Tom Masiko the most notable of those. If there is a team to give KCCA a run, Vipers will be that team.
Tricky opponents
In the category of clubs which could be difficult opponents without challenging for the title are URA, whose coach Ibrahim Kirya however believes are good to challenge. The tax collectors get their campaign underway with a home tie against UPDF at Namboole on Wednesday. To URA's category add Onduparaka FC; the West Nilers who set the league alight with their passionate fans and an intimidating home ground. They would,however, need to improve their results on the road to achieve coach Leo Adraa's target of a top four finish. The Caterpillars finished fifth in their maiden league campaign, and get their season underway at home to Proline.
The league side that completes the collection of tricky customers is Express FC, who play Kirinya Jinja SS at Wankulukuku. Short of experience and quality, another mid-table finish beckons, but they can be counted on to spoil for one or two of the main challengers. Police SC, opening their campaign with a date against new entrants Masavu FC at Fisheries ground in Bugonga, Entebbe, also belong in this category.
Newcomers and no-hopers
After the excitement that Onduparaka evoked, it is anticipated newcomers Mbarara City could generate as much enthusiasm especially for games at their Kakyeka ground and those they will be playing in Kampala. They kick off their campaign away to BUL in Jinja. Whether a passionate following will guarantee good fortunes waits to be seen.
Along with Luzira-based Maroons and Masavu, Mbarara make up the new entrants, and what is certain is that Masavu is the most likely of these to struggle. Even before a ball had been kicked the team was crying out to President Museveni for financial support. It is hard to see how their campaign will be anything other than a relegation fight.
SUPER CUP
Saturday, September 9, 2017:
KCCA FC vs Paidha Black Angels, Wankulukuku, 3pm
OPENING LEAGUE FIXTURES
Tuesday, September 12, 2017:
Bright Stars vs Vipers – Champions Stadium, 4:30pm
BUL vs Mbarara City – Kakindu Stadium, Jinja, 4:30pm
KCCA vs Maroons – Star Times Stadium, Lugogo, 4:30pm
Masavu vs Police – Entebbe, 4:30pm
Onduparaka vs Proline – Green Light Stadium, 4:30pm
SC Villa vs Soana – Masaka Recreational Stadium, Masaka, 4:30pm
Wednesday, September 13, 2017:
Express vs Kirinya Jinja SS – Wankulukuku, 4pm
URA vs UPDF – Namboole, 4pm



Comments
comments