Welcome to the days of modern day prophets! While the ancient prophets had the courage to face criticism and speak with authority to dissenting voices, prophet Mbonye surely continues to prove the era of "slay prophets" is different.
Multi-award winning Daily Monitor editorial cartoonist, Christopher Atukwasize Ogon has been blocked from following the prophet on social media site , Twitter after his satirical depiction of the prophet became viral on social media.
The PROFIT himself. #Mbonye pic.twitter.com/ETFJhK8sz3

— Atukwasize ChrisOgon (@chrisatuk) September 5, 2017
In the illustration, Chris mocks Mbonye's followers as brain-washed sheep who the prophet is taking commercial advantage of.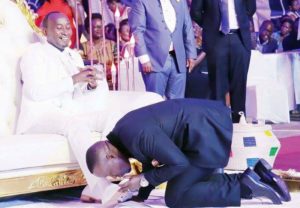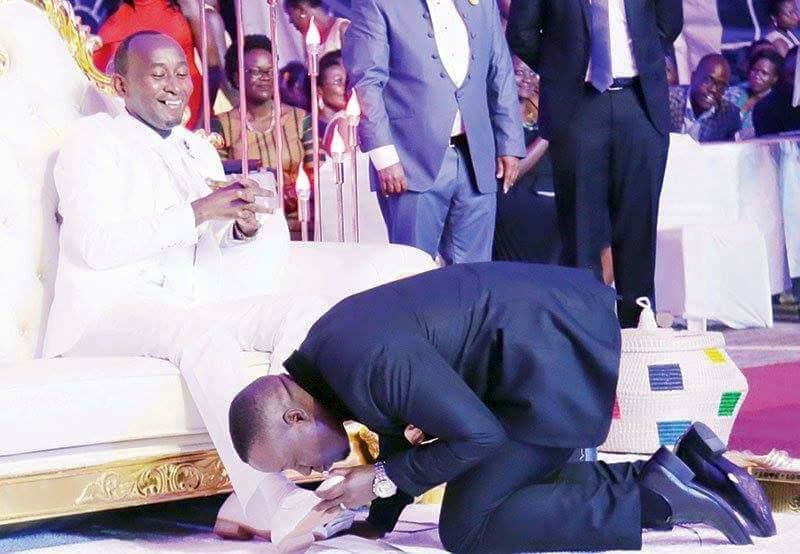 While some Ugandans have expressed shock over the prophets intolerance, his followers showered praises.
"Thou shalt not touch the anointed one", one commented.
Mbonye's followers kissed his shoes at his "honouring dinner" where they paid up to a tune of Shs1m to attend.
Comments
comments