While appearing at Makerere University yesterday for the launch of the Nelson Mandela memorial lecture praised fellow leaders who have stayed for long in power.
Museveni who has now ruled for over three decades stated that leaders like him are a blessing to their respective countries. He continued to urge that leaders like Mandela ruled for a short time because he did not just have time.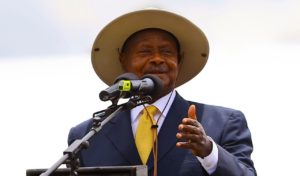 "Mandela did not have time. Some people think being in government for a short time is good, I think it is a bad thing because you do not have time", President Museveni explained.
He further noted that all those opposition candidates fighting to take power know nothing about the history and transformation of the continent.
Comments
comments