Following a trending photo of a prisoner identified as Babylon Anywar who was snapped while riding a Police bike reg. no UP 4232, police has come out to defend its self on the matter. According to the Police spokesperson Asan Kasingye, the prisoner is a mechanic. He was allegedly taking the police motorcycle for a test ride after repairs.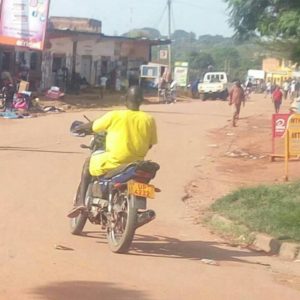 Kasingye continued to say that is legal for police to use skilled inmates to work such work and for the case in Kitgum where the picture was taken; it's a remote area with a few mechanics and that's the reason why police had to seek Anywar's assistance
"Two weeks ago, the OC Station requested the Prison authorities to help them out with Prisoner Babylon Anywar, a motorcycle repairer," Kasingye explained.
Comments
comments