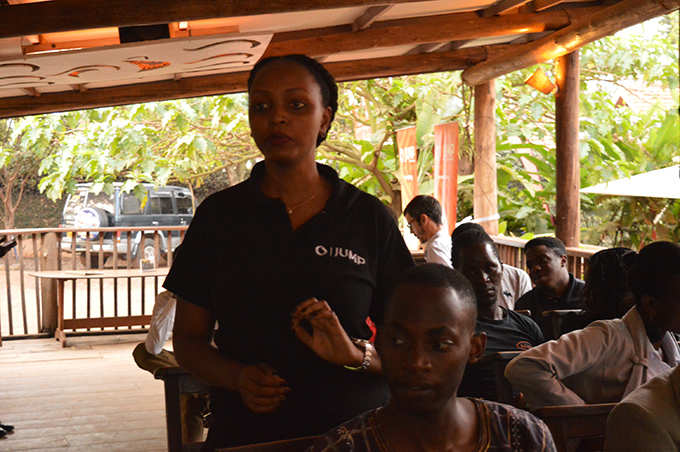 Vodafone Uganda, through its JUMP platform hosted a cross section of youth to 'JUMP Ignite', a monthly forum which enables the youth to engage and interact with like-minded people. This month's edition was under the theme 'Purpose road mapping' and was held at Dancing Cup, Bugolobi.
Several youths shared their experiences and lessons learned on their journey to self-discovery. They also exchanged ideas on the steps and tools they need to achieve their goals.
JUMP Ignite seeks to create an off-line movement by encouraging engagement beyond the JUMP website to create a physical platform that encourages youth leadership and gives them a voice by sharing common values and perspectives through open and candid discussions relating to the reality, challenges and opportunities they face as young people.
Aaron Tamale, a graduate of the Vodafone Brand Ambassador Program, moderated the event and noted that platforms such as JUMP Ignite play a key role in strengthening Youth Advocacy. He said, "I think as young people we need to ask ourselves important questions like, where is my life going and do the decisions I make matter. It is through deliberate actions such as this that we will live more fulfilling lives".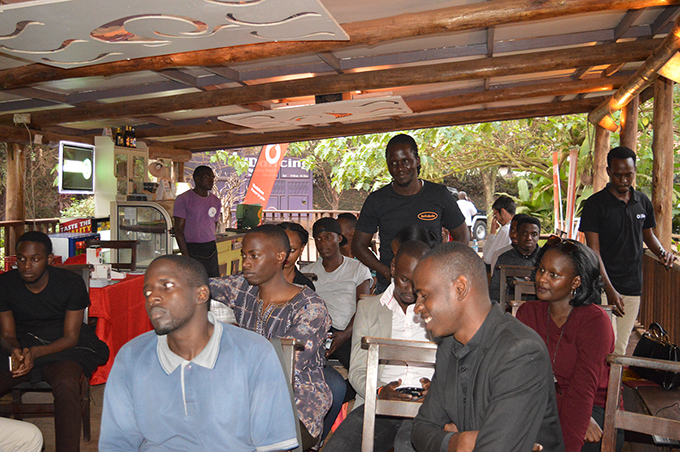 Through JUMP Ignite, youth are given an opportunity to lead and participate in informed discussions on issues that are critical to their development. They share their aspirations and learn from each other. They can voice their business ideas, product development experiences, marketing skills, research skills while promoting the role of entrepreneurship to curb youth unemployment.
According to statistics, most of Uganda's population comprises the youth, who represent a movement that's innovative and believed to be the key in addressing our development challenges.
"Vodafone is committed to supporting and empowering the youth. Through JUMP Ignite and the JUMP portal, we have created a support system that they youth can rely on. The portal has content in categories of Education, Entrepreneurship, Self-improvement, Lifestyle and Entertainment, as well as JUMP Music", said Fiona Kayitesi, Vodafone Uganda, Youth Program Manager.
JUMP Ignite will be held monthly in areas that are easily accessible to university students and young professionals.
Comments
comments