Government has resumed the issuance of passports following two months of inactivity.The department of immigration announced in June that it had run out of ordinary passports, a shortage that was attributed to an impending plan to migrate from machine readable passports to electronic passports and an unprecedented increase in demand for Ordinary Passports.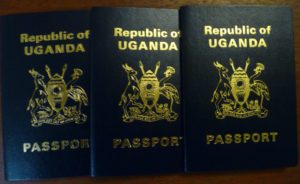 Last year, East African Community – EAC member states resolved to phase out traditional passports by December 2018 and to roll out e-passports from April this year. The upgrade is expected to facilitate faster clearance at ports of entry and exit across the world.
"…Uganda had planned to phase out the current Machine Readable Passports and replace them with the new generation of passports embedded with an electronic chip. The process of procuring a provider for the e-passport is however still on-going," the statement read.




During the time, issuance of passports was limited to patients traveling abroad for treatment, officials going for government business and students with foreign scholarships, according to Jacob Siminyu, the spokesperson of the immigration department.




Comments
comments