As the new sim card registration deadline nears, Vodafone Uganda is cajoling their customers to comply with 1GB of data when they update their details.
Government had original set May 30 as the deadline for mandatory Sim Card registration using numbers on the national identification cards issued by the National Identification and Registration Authority (NIRA).
President Yoweri Museveni reasoned that the time Ugandans had been given to register their cards (30 days) was not enough and added another 90 days with the new deadline being next August 30.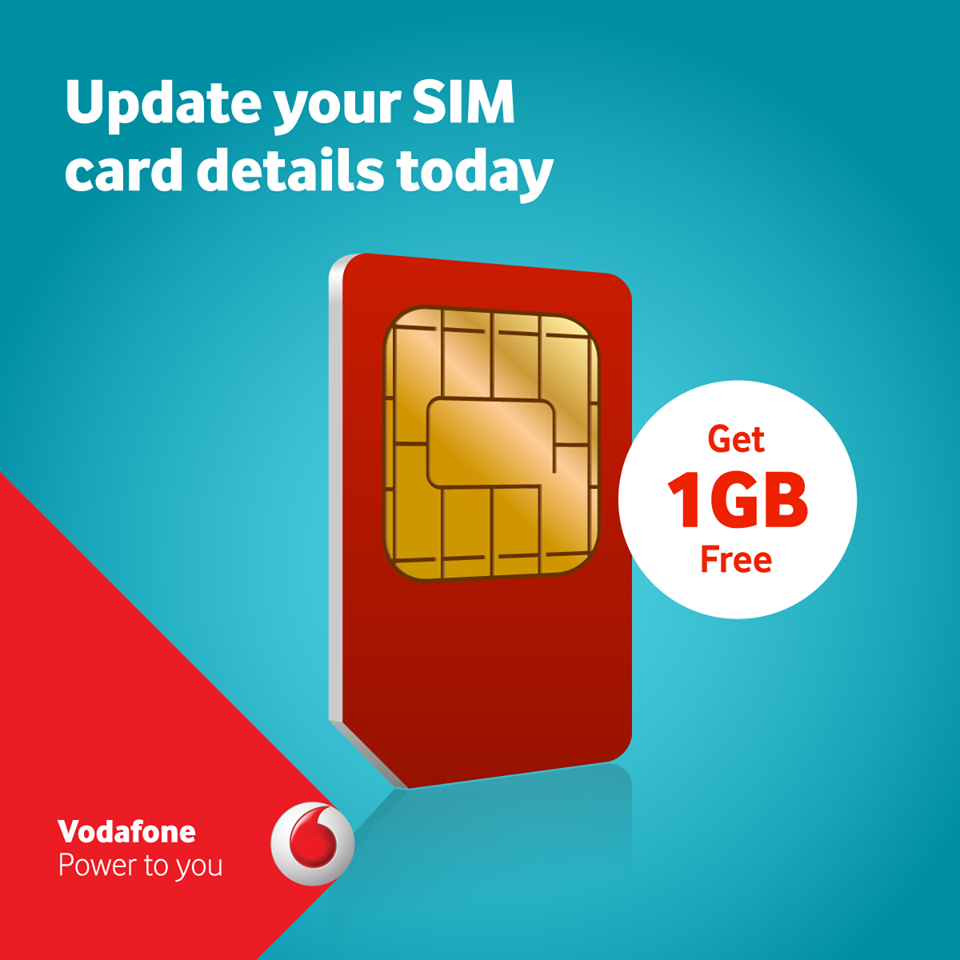 Vodafone will be giving away 1GB of data valid for 15 days to customers who register before deadline date.
To register, simply email relevant documents to care@vodafone.co.ug, visit the web self-care portal https://myvodafone.vodafone.co.ug/#/ or MyVodafone Android & iOS app.
You can also visit any Vodafone shop near you. Follow the link; https://vodafone.co.ug/support/basics/find-a-store/ for details about location of Vodafone shops.
Comments
comments